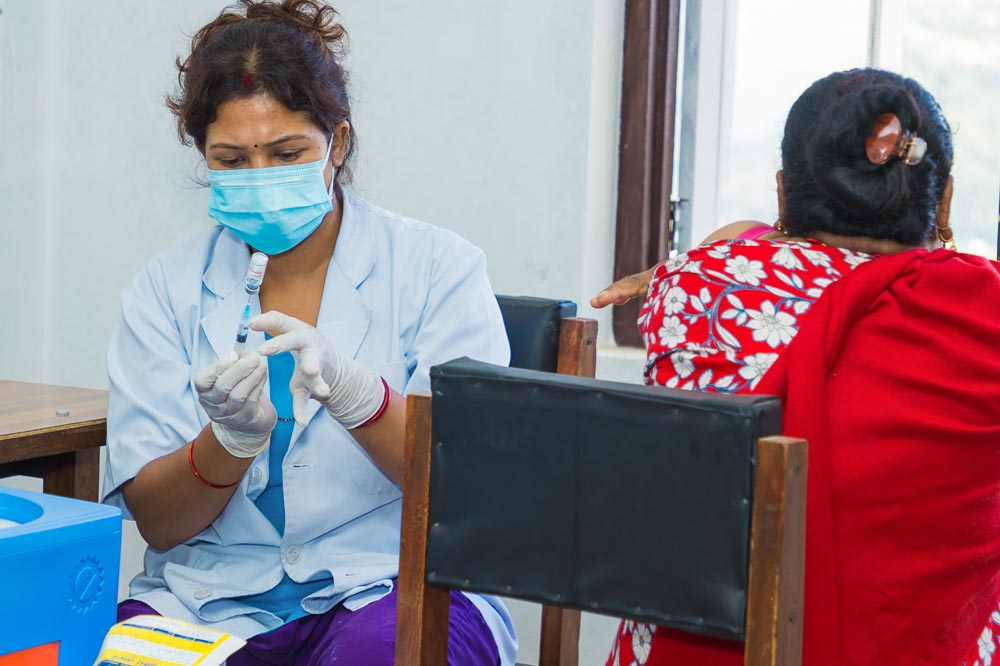 Although the first COVID-19 vaccine was administered in December 2020, millions of our sisters and brothers around the world still have not received their first dose—not by choice, but because they lack access.
Raise your voice to ensure our global family members can access these lifesaving vaccines and to support health care facilities and frontline workers striving to protect their community members from COVID-19.
Urge Congress and the Administration to lead in pushing for additional global vaccine donations as well as investments in supplies, health systems and manufacturing capacity. A critical component of success will include addressing vaccine hesitancy and securing uptake.
COVID-19 vaccines have provided the world with relief and hope and are essential to ending the pandemic. Remind our elected officials that we have the tools to save millions of lives and that we need their leadership to ensure our global family is protected!
**Tip: Personalizing your message by sharing who you are and why you care makes a greater impact!