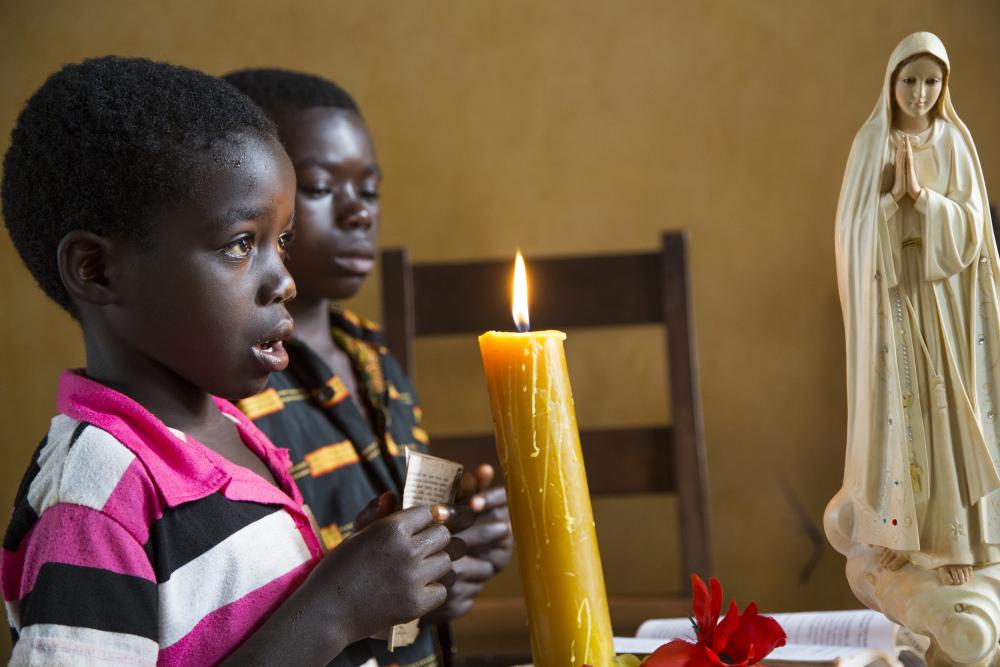 Use this special resource to pray traditional Catholic prayers. Includes the Apostles' Creed and daily Catholic prayers. Live your faith, make an impact and share in the work that generous supporters like you make possible.
This free book includes:
6 traditional Catholic prayers, including the Our Father, Act of Contrition, Apostles' Creed, Hail Holy Queen, The Holy Trinity Prayer and the Nicene Creed
Beautiful full-color images of people and places around the world
Stories about the impact on children from the generosity of people like you
You'll also receive our monthly e-newsletter, CRS Briefing, breaking news alerts and inspiring stories that will help you live your faith by helping our poorest brothers and sisters overseas.
Photo by Sara A. Fajardo/CRS