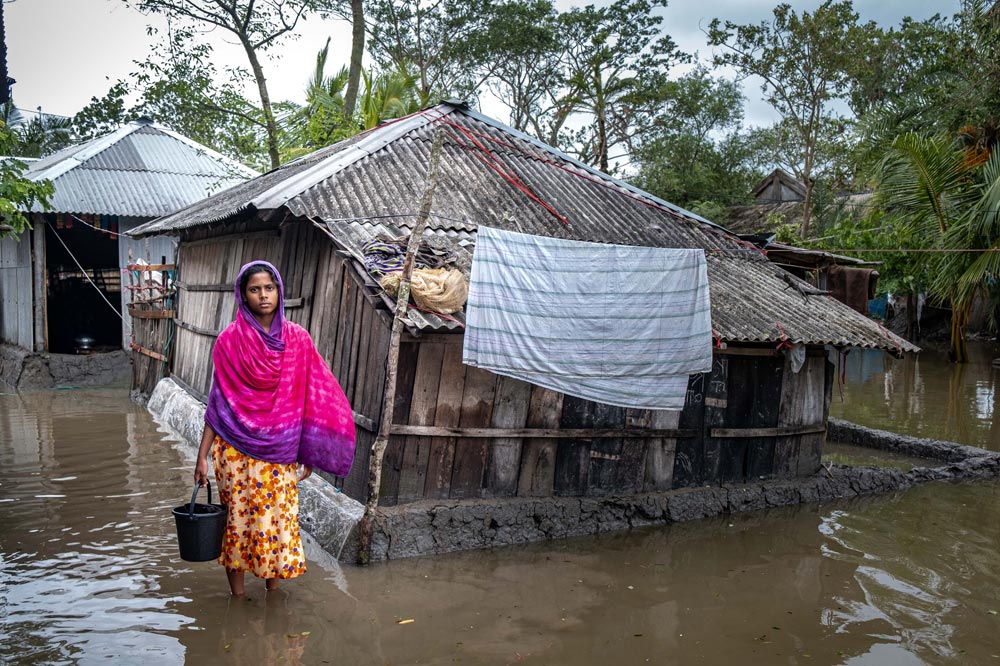 Your voice is needed now. Increased flooding, longer and more severe droughts and other erratic weather patterns stemming from climate change are making it difficult for millions of people to survive. Farmers can't grow enough crops, and families are forced to flee uninhabitable homes in search of safety and work.
Urge Congress to address the impacts and root causes of climate change by providing robust funding for international assistance programs in the fiscal year 2024 budget and investing in the Green Climate Fund.
The Green Climate Fund helps vulnerable communities around the world adapt to climate change. By becoming more resilient to future natural disasters like cyclones and droughts, our sisters and brothers in places like Bangladesh, Madagascar and Guatemala can sustain their livelihoods and protect their homes.
Pope Francis urges us, "All the peoples of the earth, all men and women of good will, we must raise our voice in defense of these two precious gifts: peace and nature—Sister Mother Earth." If we want to protect our planet and global family, we must act now.