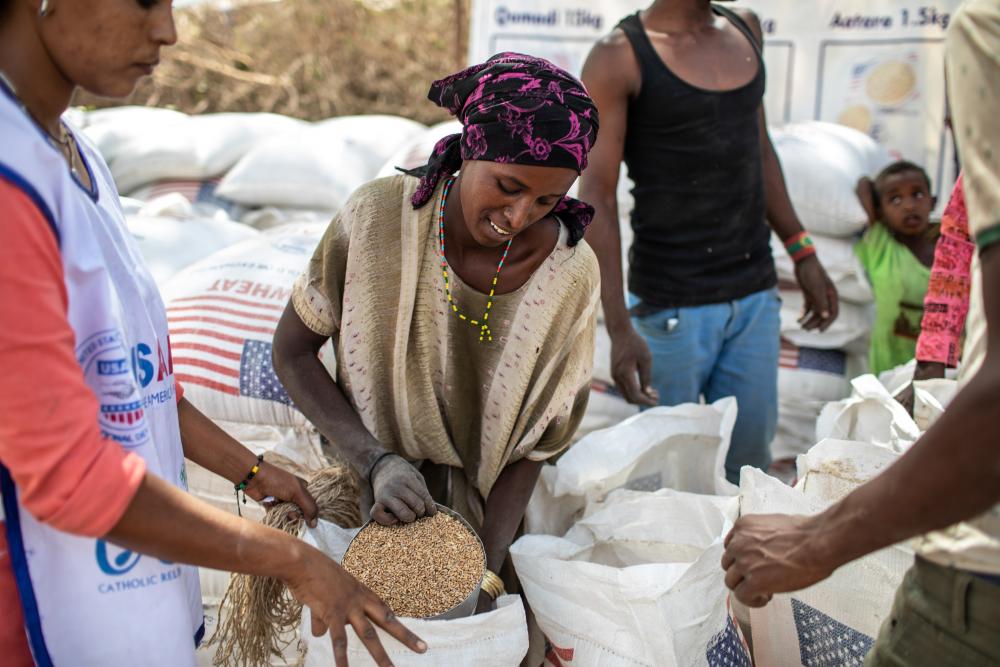 In 2018 alone, funding from the U.S. Agency for International Development helped CRS & its partners provide emergency food assistance to more than 1.5 million people in Ethiopia. 
This week marks the next opportunity for advocacy on the federal budget.
The administration just released its budget proposal for FY20 and it recommends making drastic cuts to foreign aid. This same week, members of Congress began their negotiations on the budget--which means it's the right time to take action in support of foreign aid.
Send your legislators an email today and urge them to oppose cuts to this life-saving international aid as negotiations continue about the FY20 budget. 
Your voice can help millions of people who are hungry and malnourished worldwide. 
**Reminder: Be sure to personalize your message before pressing "next" so that your message is more impactful!