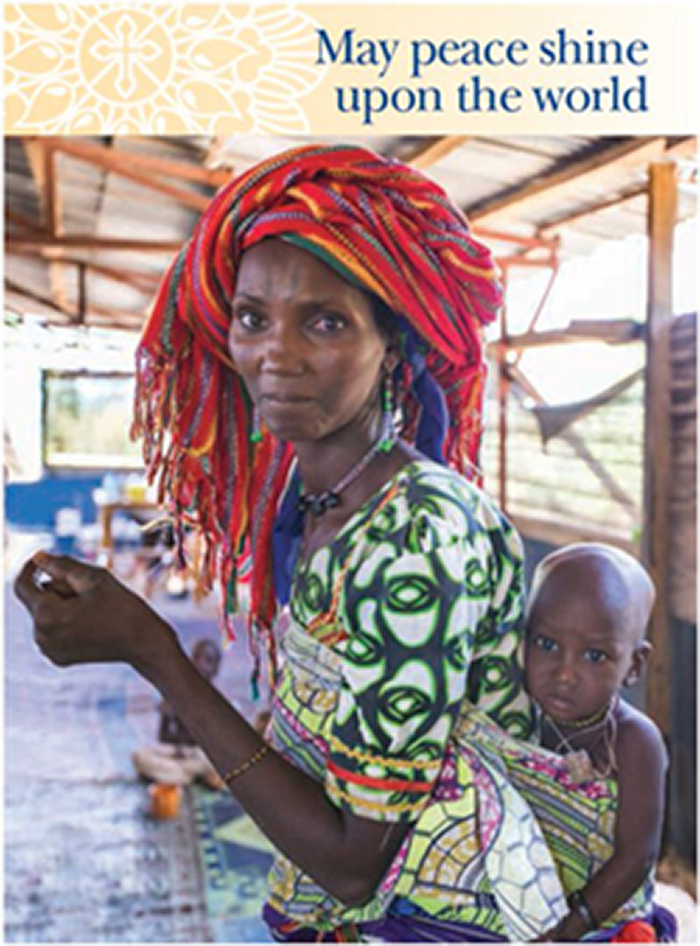 Thank You Gift with Donation: Catholic Relief Services/National Council of Catholic Women Christmas Cards.
A donation of $5 or more for a packet of Christmas cards helps fund the National Council of Catholic Women's Works of Peace and Reconciliation Madonna Plan programs with CRS. 
Join in financial support of this effort to empower women by improving the well-being of mothers and expectant mothers in the areas of maternal health and child care, education and financial security for women and children around the world.  
To receive additional sets of the CRS/NCCW Christmas cards, please contact CRS' U.S. Church Engagement Call Center at 866-608-5978 or email Resources@crs.org for assistance.