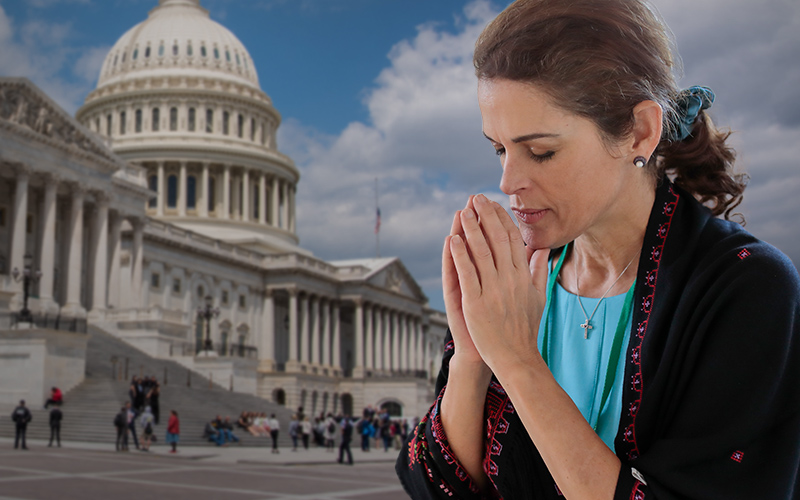 "First of all, then, I ask that supplications, prayers, petitions, and thanksgivings be offered for everyone, for kings and for all in authority, that we may lead a quiet and tranquil life in all devotion and dignity." —1 Timothy 2:1-2
As the new Congress begins its work, join us in praying for our legislators, that they may have wisdom and courage to promote policies and laws that help our global family and protect our common home.
Poverty and hunger—exacerbated by climate change, conflict, the COVID-19 pandemic and rising costs—are increasing worldwide. It is critical that people in authority work to pass legislation that supports the most vulnerable members of our global society, for we are all sisters and brothers in Christ.
Pray with us today and receive a shareable prayer meme so you can continue to pray for our leaders throughout the year.