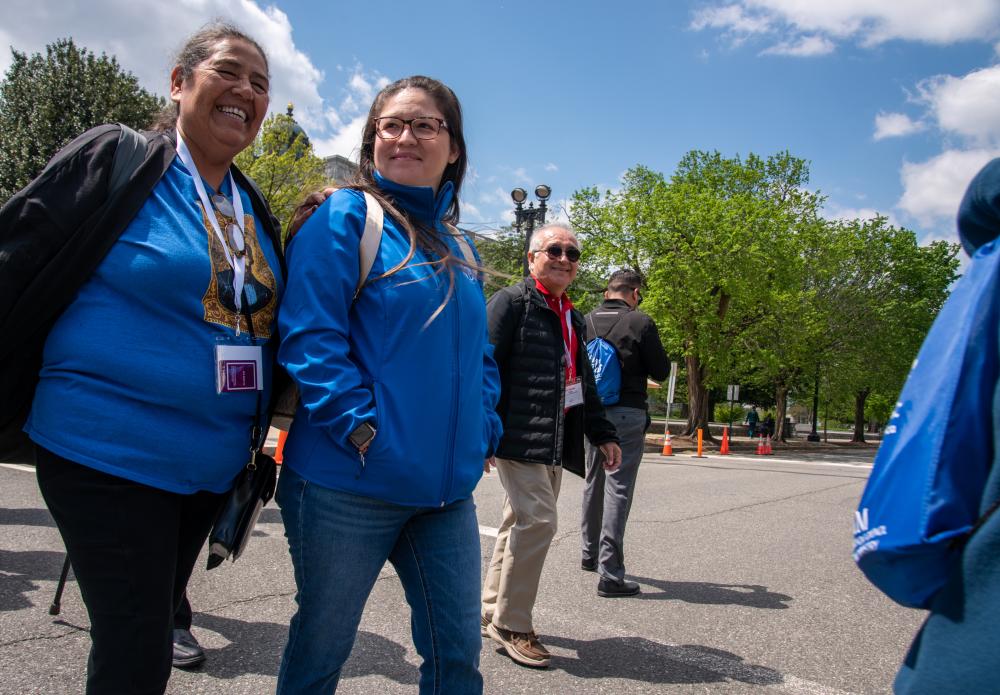 Global issues like hunger, climate change and poverty affect millions of our sisters and brothers every day. We are called to help, but it can feel overwhelming and like nothing we do makes a difference.  
The good news is—when we work together as a community—we can effect transformative change. And you can be a part of this extraordinary community and lifesaving work! 
If you are passionate about building a better world and want to help our global family members most in need, we invite you to learn more about starting or joining a CRS Chapter or High School Club. 
CRS Chapters and Clubs are local communities of people across the United States who come together to: 
Dive deeper into today's most pressing humanitarian and international justice issues. 

Grow in fellowship and support each other in our collective mission to build a more just world. 

Advocate, fundraise and take other meaningful action to address the root causes of poverty and help people most in need. 
Develop skills to advocate more effectively and inspire their community to take action. 
Hear what CRS Chapter and Club members are saying: 
"My CRS Chapter provides the training, the community to feel confident and the knowledge to be politically involved and bring about systemic change." -Kelsey Harrington, CRS Chapter leader 
"As a student, CRS gave me a world perspective on the Church by helping me understand how we are all connected and invited to work as one body to uplift each of our members." -Madeleine Woolverton, CRS University Chapter advisor 
Your voice, gifts and passion are needed to make a difference. Learn more about the impact you can make with CRS Chapters and Clubs, and submit this form to receive more information about joining this community of changemakers. 
*Please only complete this form if you are 18 or older.