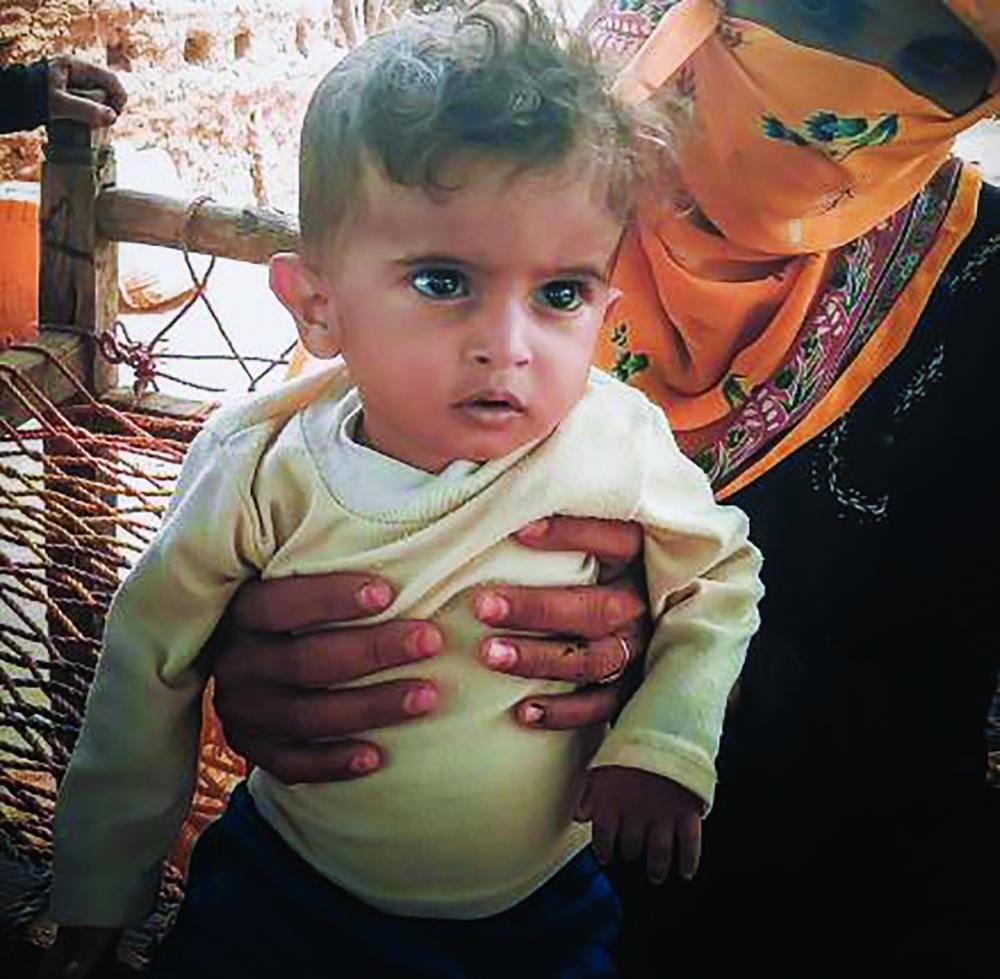 The poorest country in the Middle East is devastated by war, hunger and a cholera crisis.
Years of conflict and severe economic decline are driving the country to the brink of famine. Thousands of Yemenis have fled to neighboring countries.
Conflict and a lack of aid has triggered a humanitarian disaster, leaving 80 percent of the population in need of assistance, including 2 million children suffering from acute malnutrition. Hunger is on the rise, and basic services like education, water, health and sanitation have deteriorated.
These conditions triggered an unprecedented cholera outbreak in Yemen—the worst in history.
When you donate to Yemen relief, you assist with the humanitarian response in Yemen. In Hodeida, where fighting is heaviest, CRS local partners are providing critical food and living supplies to families.
Your gifts will provide medication and treatment, improvements to hygiene and sanitation, and lifesaving nutrition for children.
Can you imagine watching your child die because there is no food or medicine to give them? Please donate to Yemen relief and help families suffering through this crisis. Fill out the secure form to make a one-time donation.
Photo courtesy of Islamic Relief