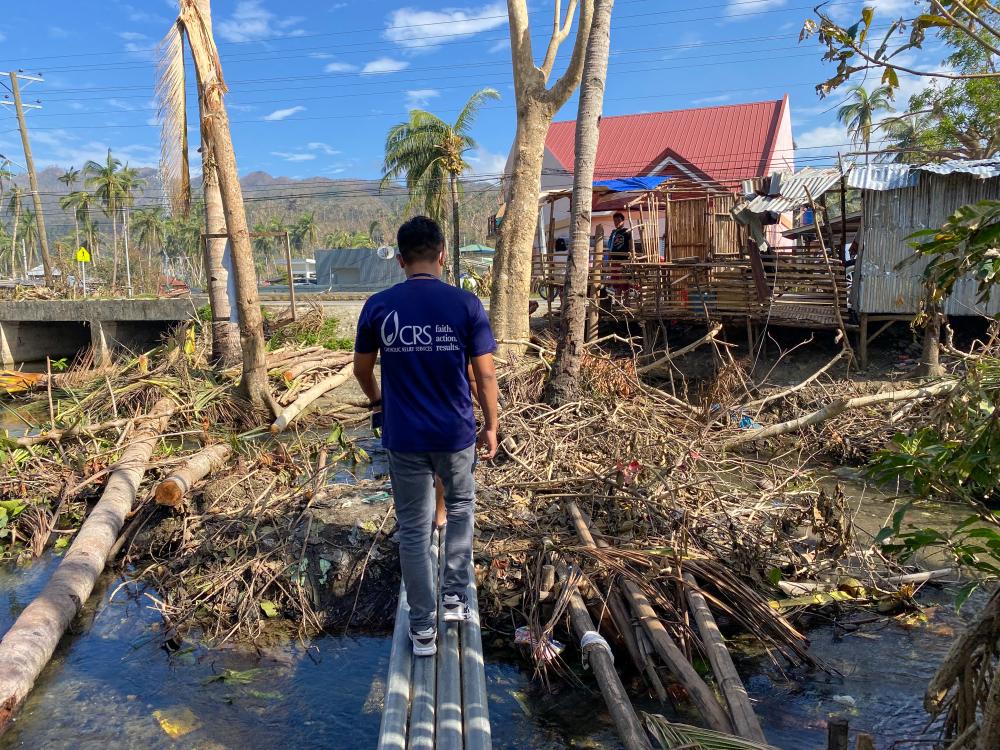 Super Typhoon Rai slammed into the Philippines on December 16, 2021 with wind speeds of 160 mph.
Millions have been affected by the typhoon, with vital communication lines, crops and livelihoods devastated on a widespread scale. Many families lost their homes and the death toll is still rising.
Catholic Relief Services is on the ground with our local Caritas partner, evaluating needs, connecting with affected communities and providing urgent relief. Families need emergency shelter for protection from the elements and safe temporary places to stay other than crowded evacuation centers. They also need support to repair their damaged homes so they can be safely livable.
A critical concern is the contamination of water sources. Many families do not have access to clean, drinkable water, which puts them at risk of waterborne illnesses like cholera. People have also lost essential household and hygiene items necessary for dignified, daily living in evacuation centers, emergency shelters or with hosts who have taken them in.
Your gift today will help provide critical emergency supplies—including tarps, emergency shelter materials, clean water and hygiene kits.
Families affected by this typhoon in the Philippines need you now. Please fill out our secure form to make a one-time donation.
Photo by Pathy Rose Aborque/CRS