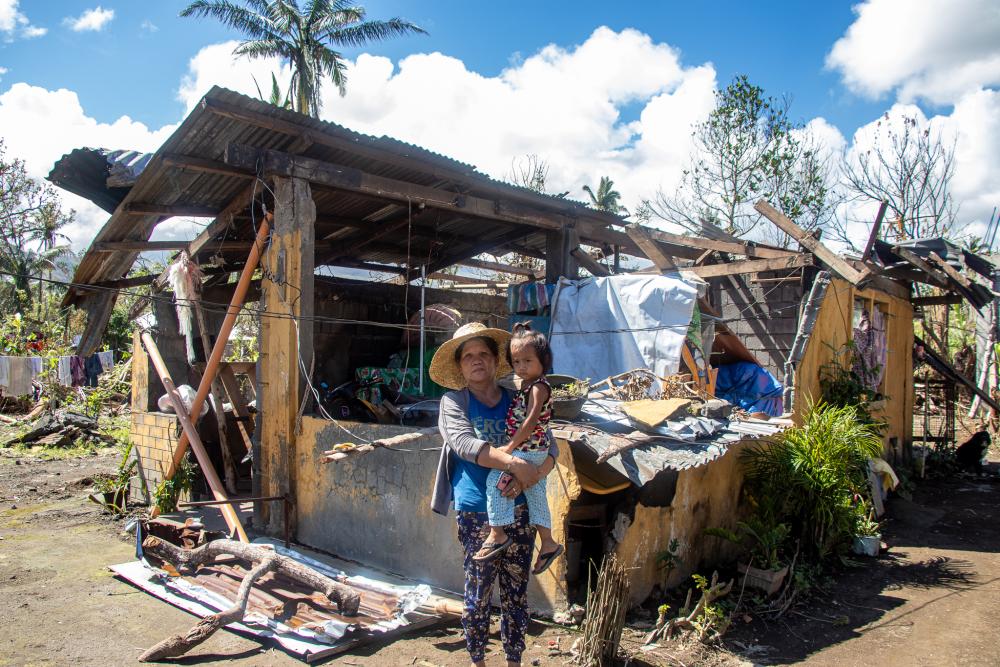 Typhoon Vamco slammed into the Philippines just a week after Typhoon Goni devastated communities.
At a category 4, Typhoon Vamco triggered extensive flooding in several areas, including Metro Manila, leading to increased hardships and further displacement for families. Heavy rains affected the region previously hit by Typhoon Goni, damaging newly repaired homes.
With wind speeds of 195 miles per hour, Super Typhoon Goni slammed into the Philippines, November 1. Said to be the strongest since Typhoon Haiyan, the super typhoon destroyed homes and land, displacing families as emergency teams helped with evacuations as fast as possible—all during a global health crisis.
Catholic Relief Services is on the ground, providing lifesaving assistance. Your gift today will help provide critical emergency supplies—including tarps, emergency shelter materials and hygiene kits.
Families affected by the typhoon in the Philippines need you now. Please fill out the secure form to make a one-time donation.
Photo by Jomari Guillermo/CRS