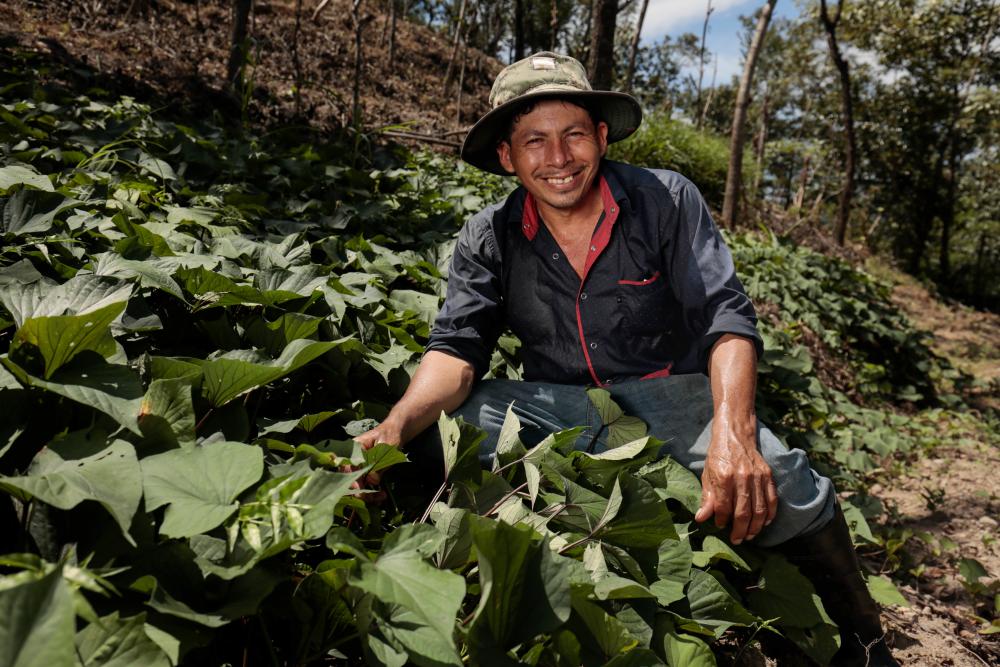 Your gift can help provide 8 times the critical aid! Your gift helps families in need all around the world.
Your gifts help families like Eulalio in Honduras, whose crops are affected by drought and harsh climate.
When you give, you help farmers, refugees, mothers and children all around the world. This is a critical time for everyone—especially for the world's most vulnerable. When you donate to CRS today, your gift can go eight times as far to help those suffering around the world!
Thanks to agreements with several U.S. government agencies, CRS has secured funding for our lifesaving work. As part of the agreements, however, we must raise a portion of that funding. We are depending on compassionate and generous donors like you to help us meet this obligation. So, your donation today helps us meet this goal and can bring 8 times the help.
Your gifts help tackle problems not only in Honduras, but around the world—and can be 8 times more powerful!
Help people in urgent need with a meaningful gift today.