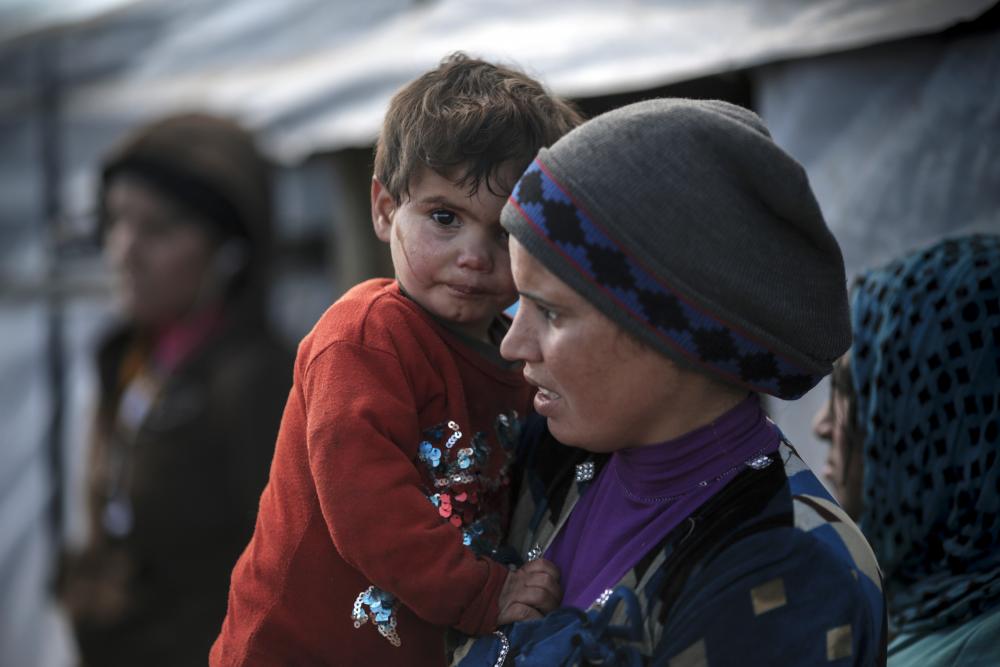 As conflict worsens in the Middle East—especially the recent crisis in Northwest Syria, millions of displaced families need our support. Syrian refugees continue to flee their country, after nearly nine years of conflict.
Your gifts provide immediate assistance.
Together, with Caritas and our local partners, Catholic Relief Services is supporting hundreds of thousands of families who have been displaced. Donate to Syrian refugees and help save families who have been forced from their homes because of conflicts, civil strife and economic conditions in the Middle East and other regions. 
In Turkey, Lebanon, Jordan and Egypt, more than 5 million Syrian refugees—mostly women and children—have sought refuge from harm, and the opportunity to build a safe, dignified life. But, in countries like Jordan, Lebanon and Greece, the local economies, social services, and basic infrastructure are strained to support the range of urgent and growing needs.
CRS-supported centers for refugee youth promote educational opportunities, train teachers and bring healing to children and their families. Your donation provides shelter, medical assistance, living supplies and essential services for the most vulnerable refugee families. A priority for CRS is ensuring education, care, and counseling for uprooted children so that they can catch up on lost years of education and have a chance at a brighter future.
Across Southern Europe, CRS has worked closely with our Catholic and local partners to serve tens of thousands of refugees who risked it all to find a safe place to raise their children. Your gifts support many of these families as they become active contributors and productive residents in countries where they received asylum.
And in Iraq, we are helping people as they come home. More than 4 million Iraqis have returned home after the ISIS conflict, and face the daunting but hopeful task of rebuilding their homes and lives. With your support, CRS is helping them repair their homes, strengthen skills for employment opportunities, have safe schools with trained teachers for children to resume their education. Your donation provides displaced—and returning—Iraqi families with lifesaving support.
Please donate to Syrian refugees and pray for the families affected by the violence in Syria and Iraq. Your generous gift will strengthen our response to the refugee crisis and conflicts in the Middle East.