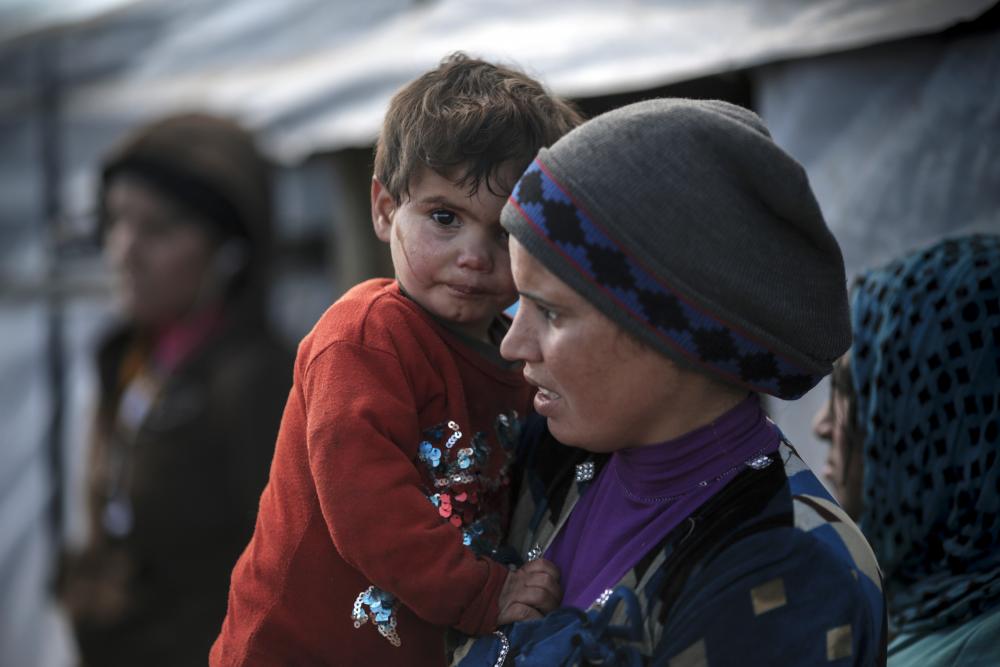 As conflict worsens in the Middle East, millions of displaced families need our support. Syrian refugees continue to flee their country, after nearly eight years of conflict.
Together with our Caritas partners, Catholic Relief Services is supporting hundreds of thousands of families who have been displaced. Donate to Syrian refugees and help save families who have been forced their homes because of conflicts, civil strife and economic conditions in the Middle East and other regions. 
In Turkey, Lebanon, Jordan and Egypt, more than 5 million Syrian refugees—mostly women and children—are struggling to get by. At the same time, the economies, social services, and basic infrastructure in these countries are strained to the breaking point.
CRS-supported centers for refugee youth promote educational opportunities, train teachers and bring healing to children and their families. Your donation provides basic services and helps CRS focus on education, care, and counseling for Syrian children, many of whom have been out of school for most of their childhoods.
In Europe, the stream of refugees and migrants continues unabated, with thousands of people arriving at European shores daily. Since the beginning of the war, CRS has served more than 1.4 million war-torn Syrians. When you donate, we're able to provide refugees with vital assistance, including shelter; clothing; food; and information, translation and legal services.
In Iraq, violence by ISIS and internal conflict have displaced more than 3 million people. Only one-third of these families are living in organized camps. Others are living with host families or in makeshift or unfinished dwellings. Your donation provides displaced Iraqi families with lifesaving support in the form of shelter and food, as well as education for children.
Please donate to Syrian refugees and pray for the families affected by the violence in Syria and Iraq. Your generous gift will strengthen our response to the refugee crisis and conflicts in the Middle East.