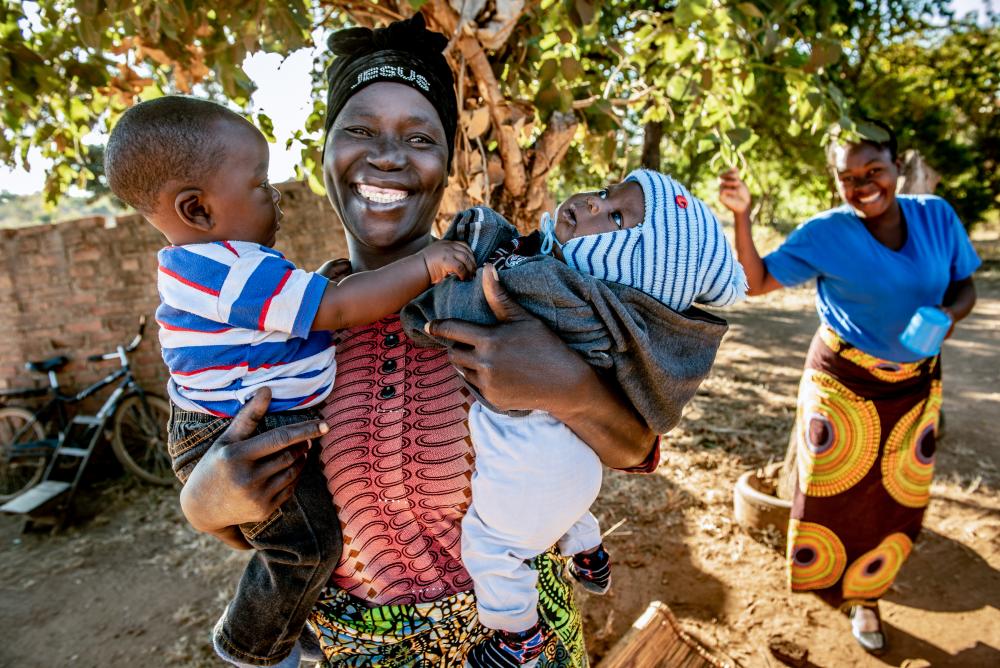 Every dollar you give can be seven times more powerful!
Your gifts help children in Zambia and all around the world who have been affected by stunted growth. When you give, they have the opportunity to grow up healthy and strong.
Thanks to agreements with several U.S. government agencies, CRS has secured funding for this lifesaving work. As part of the agreements, we must raise a portion of the funding from people like you. So, your donation today helps us meet this goal and can bring 7 times the help.
Your gifts provides help to tackle problems not only in Zambia, but around the world, by giving today to promote better nutrition for both mothers and their children.
Your gift helps families all around the world and can be 7 times more powerful!
Photo by Karen Kasmauski for CRS