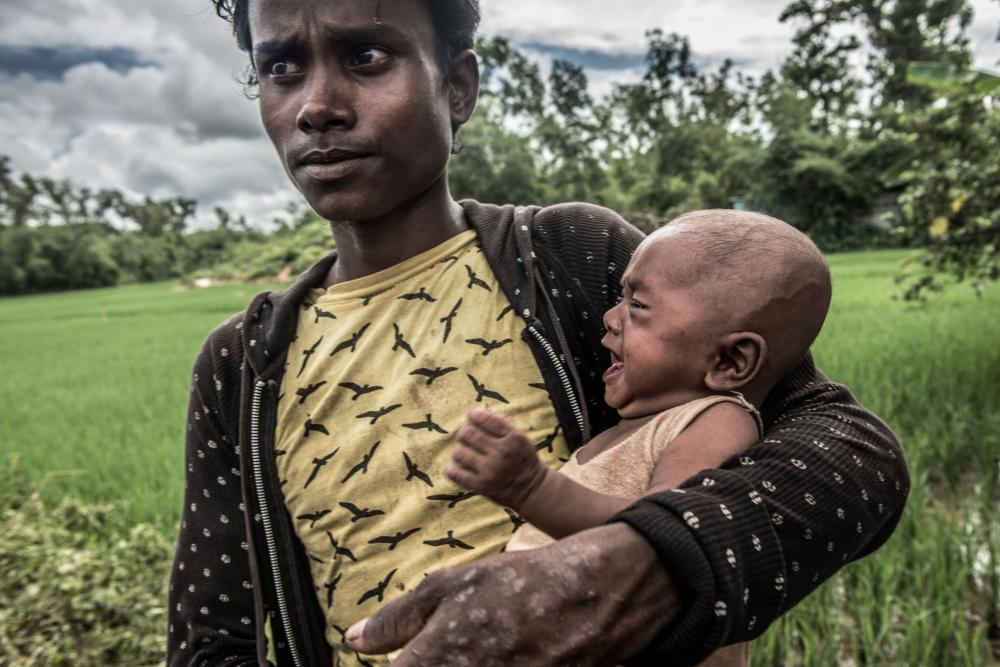 More than 680,000 Rohingya have fled Myanmar to Bangladesh. Many are staying in informal settlements because refugee camps are at full capacity.
The situation is complicated by the monsoon season, which has already impacted food availability and prices, even for the local population. An estimated 80% of the refugees are women and children.
Families arrive hungry, exhausted and depleted of any resources. The human needs— emotional and physical—are immense.
Catholic Relief Services is supporting Caritas Bangladesh to provide food rations and build toilets, water pumps and bathing spaces, currently reaching 225,000 refugees.
Your gift also helps families build safe shelter and develop new and improved camp sites needed to address the needs of host communities as they deal with the influx of refugees.
The Rohingya urgently need your help today. Please help our  brothers and sisters with your gift today.