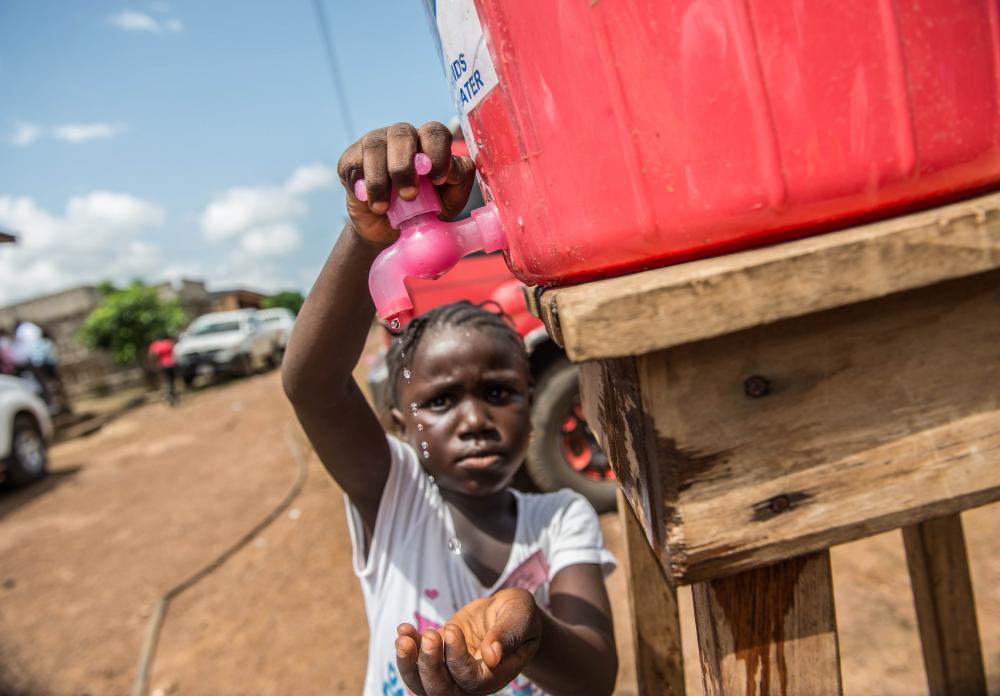 The Coronavirus (COVID-19) outbreak has been become a global emergency.
With prevention practices and community education, the impact of this virus can be lessened.
Your gift helps strengthen communications about the virus and promote proper hand-washing and sanitation in many of the most vulnerable areas around the world. Our joint efforts can help stop the global spread.
Catholic Relief Services will use our global presence on the ground and our vast network of partners—including local health authorities—to help stop misinformation and ensure access to safe water, hygiene and sanitation to prevent the spread of the virus.
With your support, CRS is ready to ramp up these efforts in vulnerable communities where misinformation has led to increased fear.
"We need to help communities prepare now. We'll do that by sharing information and strengthening the capacity of communities to deal effectively with this threat. Time is not on our side. The more support we can raise today, the faster we can respond in the most vulnerable communities. And currently, there are very few communities in sub Saharan Africa—and much of the rest of the developing world—that are not vulnerable," —Nickie Sene, CRS Senegal head of programs
CRS and its local partners have a longstanding presence in some of the most vulnerable parts of the world which lack the healthcare infrastructure to be able to handle a global pandemic.
CRS has begun responding to the COVID-19 virus in more than 30 countries distributing soaps and hygiene kits as needed and sharing prevention messages that help minimize risk.
Prevention education is important to reducing the spread of coronavirus.  We will work with trusted community leaders to develop outreach strategies appropriate in the most vulnerable places around the world, adjust current programming where needed and provide support to front line healthcare workers.
With your support, CRS is well-placed to carry out virus prevention awareness campaigns—helping families and neighbors understand the virus and the actions necessary to prevent it from spreading.
Your gifts allow us to respond immediately and efficiently to emergencies like this one. And together, we are committed to the most vulnerable communities, ensuring crucial information is shared and common-sense practices are known within the communities we work in.
When you give, you help us scale up our operations and reach as many communities as possible. Your generosity is crucial to promoting accurate messages, dispelling fear and saving lives.
The Coronavirus is spreading but, with your help, we can assist those most vulnerable to it to prepare and respond. Thank you for your vital support at this crucial time.