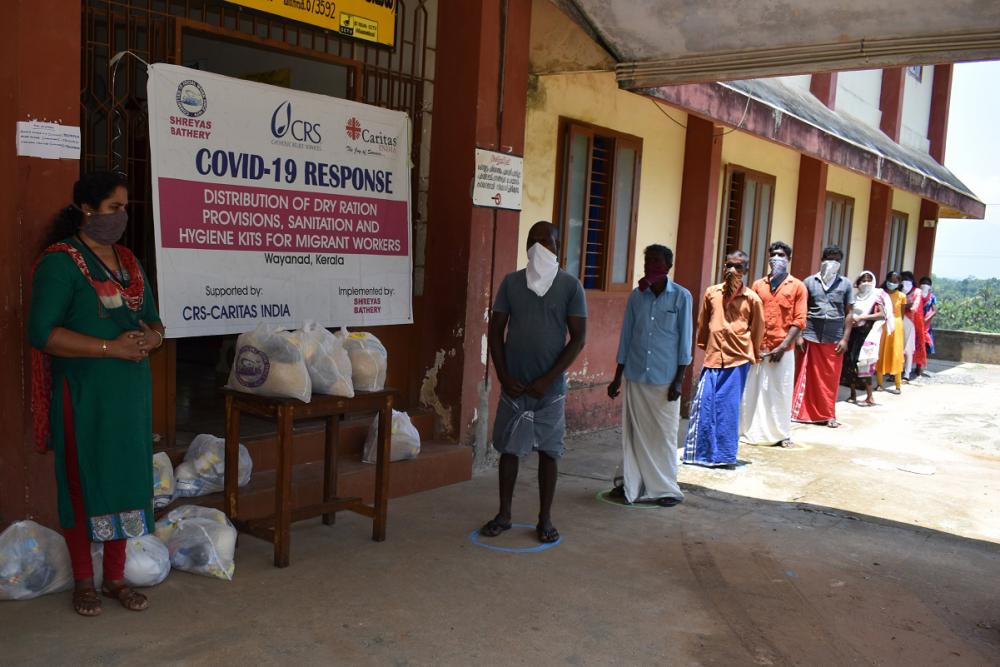 The COVID-19 outbreak is a global emergency. Cases are on the rise in India, Brazil and vulnerable areas around the world.
As India faces a second wave of COVID-19, thousands of people are dying daily—and areas of natural disasters exacerbate the crisis.
India's hospitals and medical facilities across the country are beyond capacity, having run out of oxygen and intensive care beds. Hundreds of patients can be seen awaiting lifesaving care outside facilities in crowded city centers.
Brazil accounts for 30% of new COVID-19 cases globally and is home to an increasing number of immune-resistant and highly contagious variants.
Brazil has the second-highest number of deaths globally after the United States. Rural and urban health systems are in total collapse, and intensive care units for treating COVID-19 have reached critical capacity.
With your gifts, Catholic Relief Services and partners are distributing personal protection equipment, food assistance and hygiene kits, sending relief to the front lines of the COVID-19 pandemic to prevent risk, save lives and bolster recovery in high-risk communities.
As vaccine distribution becomes pivotal, CRS is supporting local partners on rollout, identifying vulnerable groups and locations, training health care workers, tracking distribution.
With prevention practices and community education, the impact of this virus can be lessened—in India, Brazil and surrounding countries. Catholic Relief Services is responding in the world's most vulnerable communities—distributing soap and hygiene kits, and sharing prevention messages that help minimize risk.
Your support helps families around the world receive much needed soap, prevention messages and ensure access to safe water, hygiene and sanitation to prevent the spread of the virus.
Your ongoing support is vital to bringing the COVID-19 vaccine to extremely vulnerable communities and stop the global spread.
Together, we can prevent COVID-19.
Photo courtesy of Shreyas, Organization for Sustainable Development and Justice