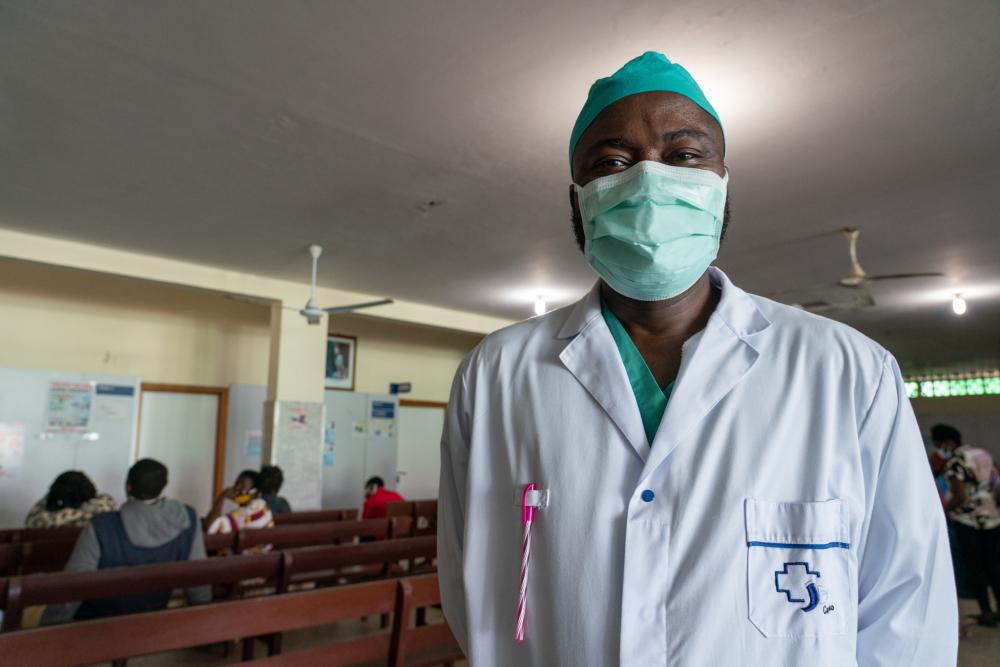 The COVID-19 outbreak is a global emergency—especially for vulnerable families.
While in the United States, COVID-19 cases are declining, communities around the world are still reeling from lack of resources and access to quality health care.
Together with partners and your support, Catholic Relief Services is promoting safe prevention practices, supporting health workers and health facilities with vital sanitation, trainings and equipment—all in high risk areas.
South Africa remains the African country with the highest recorded number of COVID-19 related infections and deaths. CRS has been rapidly expanding its efforts as each variant surges.
With your gifts, CRS and partners are distributing personal protection equipment, food assistance and hygiene kits, sending relief to the front lines of the COVID-19 pandemic to prevent risk, save lives and bolster recovery in high-risk communities.
With targeted and intentional efforts, the impact of this virus can be lessened—both in  its immediate effects and for the long term.
Catholic Relief Services is responding in the world's most vulnerable communities—with vital supplies for prevention and survival today, and support for their long-term recovery from economic and hunger impacts.
Your ongoing support is vital to bringing the COVID-19 vaccine to extremely vulnerable communities and stop the global spread.
Together, we can prevent COVID-19.