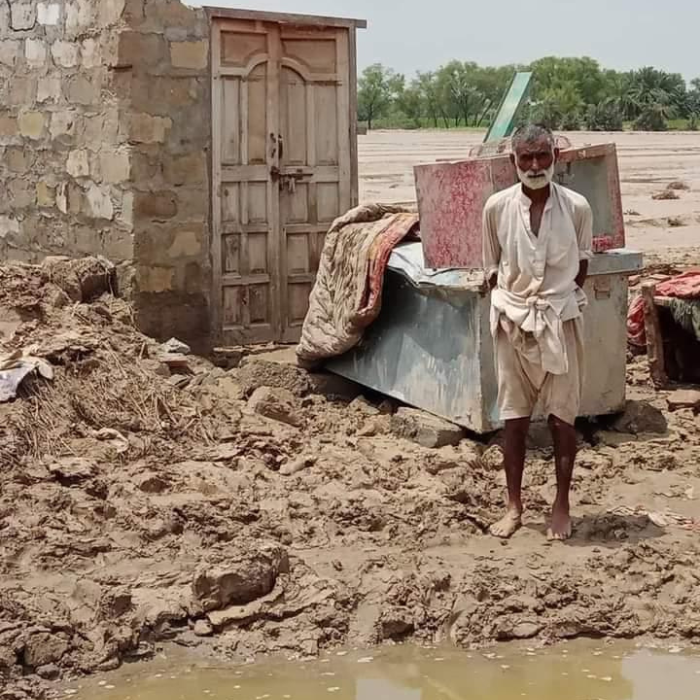 CRS is providing emergency relief in response to floods that have displaced an estimated 8 million people.
Between June and August 2022, torrential rain and a combination of flooding led to an unprecedented disaster in Pakistan. At one point, one-third of the country was under water.
The floods took the lives of more than 1,739 people, one-third of whom were children. In Sindh Province, 88% of homes were destroyed or damaged and, across affected areas, millions of people were displaced. The disaster led to the largest housing loss in any disaster this century.
The 2022 floods also highlighted Pakistan's high vulnerability to climate change. Pakistan ranks among the top 10 countries worldwide most affected by extreme weather events.  
As people return home, rebuilding is a massive undertaking. CRS is supporting affected communities by ensuring that flood-affected families have financial resources and training that will enable them to live in safe, dignified, and resilient homes. We are providing cash assistance for families to purchase key living supplies, and providing training, materials and support for safe repair and rebuilding of their homes.
Fill out the secure form to make a one-time donation to help families in Pakistan.