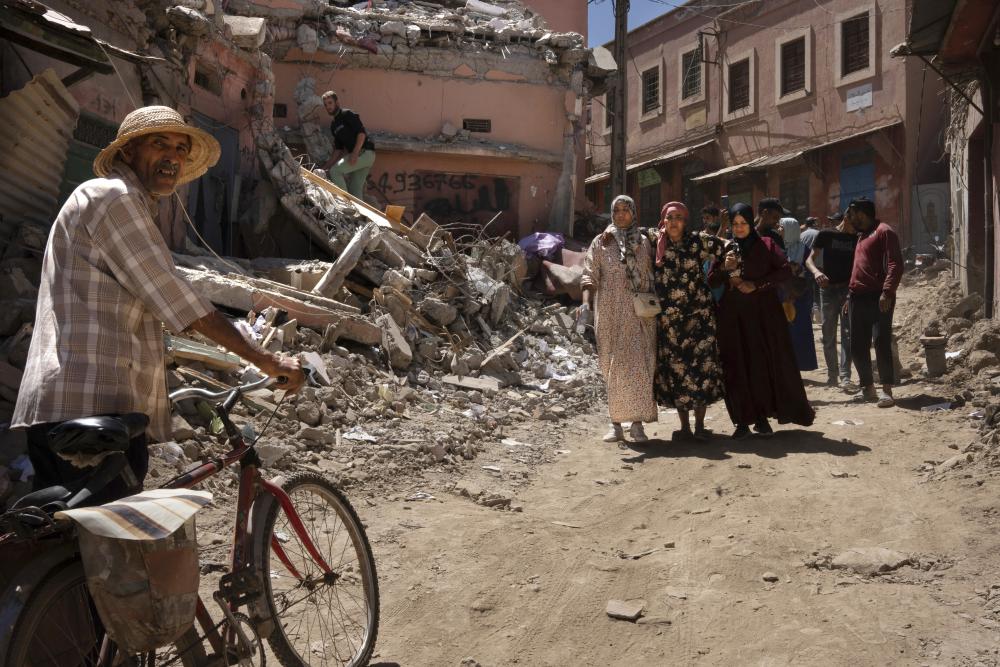 On Friday, September 8, a magnitude 6.8 earthquake struck Morocco near Marrakech.
The impact of the quake was felt as far north as Casablanca, though its epicenter was in the High Atlas Mountains, where hard-to-reach communities suffered the most severe damage. More than 300,000 people are affected and at least 2,490 were killed. Access to remote areas with the worst destruction—especially in mountain towns—remains difficult.
This is the strongest earthquake to hit Morocco in over a century. Hundreds of thousands of people are struggling to contact loved ones and access immediate aid, including safe shelter, clean water, food and medical assistance. As search and rescue efforts continue, mosques throughout Morocco are holding prayers for victims.  The enormity of loss and grief is widespread as people navigate the aftermath of the quake—and any potential aftershocks.
Catholic Relief Services is supporting Caritas Rabat, whose teams mobilized a response within 24 hours to the hardest-to-reach areas. Parallel to a robust response from the Moroccan government and bilateral assistance from a number of countries, Caritas has identified priority areas for support where essential relief supplies will be sent to families in the coming days.  
The global Caritas community, including CRS, is supporting Caritas Rabat with meeting both urgent, lifesaving needs, as well as with long-term recovery. Priorities are likely to include:
Emergency safe shelter.
Food.
Clean water and hygiene supplies.
Living supplies such as blankets and kitchen wares.
Support for medical assistance and counseling.
Plans for the support of longer-term recovery for homes, infrastructure and livelihoods.
During and after such profound crises, the Church and Caritas are often the first to respond due to their long-standing presence in hard-to-reach communities where they are already a trusted source of care. Our Caritas partners are adept at pivoting quickly to meet emergency needs in ways that directly involve the people they serve in decision-making. This is a strategy that upholds CRS' commitment to subsidiarity—the belief that local challenges are met at a local level.
Your prayers and support will make so much difference. Please give a vital gift today!
All amounts are in USD