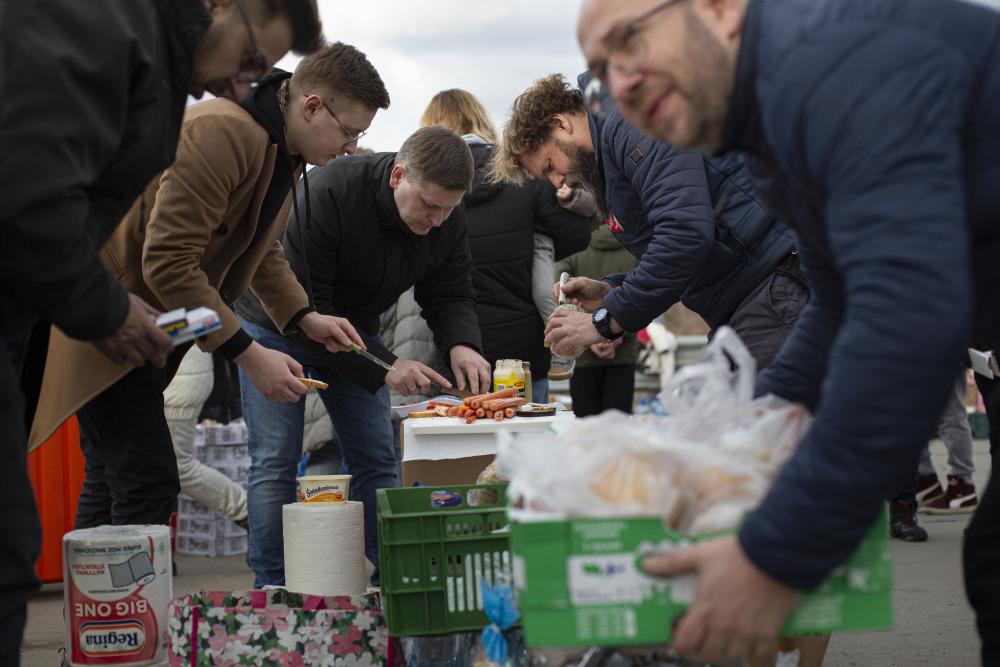 Worldwide, 10% of people do not have enough nutritious food, and the war in Ukraine could cause millions more to experience severe hunger.  
Climate change and the COVID-19 pandemic have contributed to a global hunger crisis, and the conflict in Ukraine threatens to further increase food insecurity. As Ukraine's major exports of wheat, corn and other food supplies remain trapped in the country, food shortages and increased prices will hurt the most vulnerable communities across Africa, the Middle East and Asia.  
Your help is needed so our sisters and brothers who are most vulnerable to hunger— including people who are displaced and affected by poverty—can access lifesaving food aid.  
Pope Francis said, "Let us pray that the Lord gives us the grace to envisage a world in which no one must ever again die of hunger." As disciples, we must answer our missionary call to help those who face hunger or malnutrition, especially at this critical time. 
Your gift will help address immediate food needs and the root causes of hunger. Make a generous donation today and join the movement to build a world in which all members of our global family can access enough nutritious food to thrive.