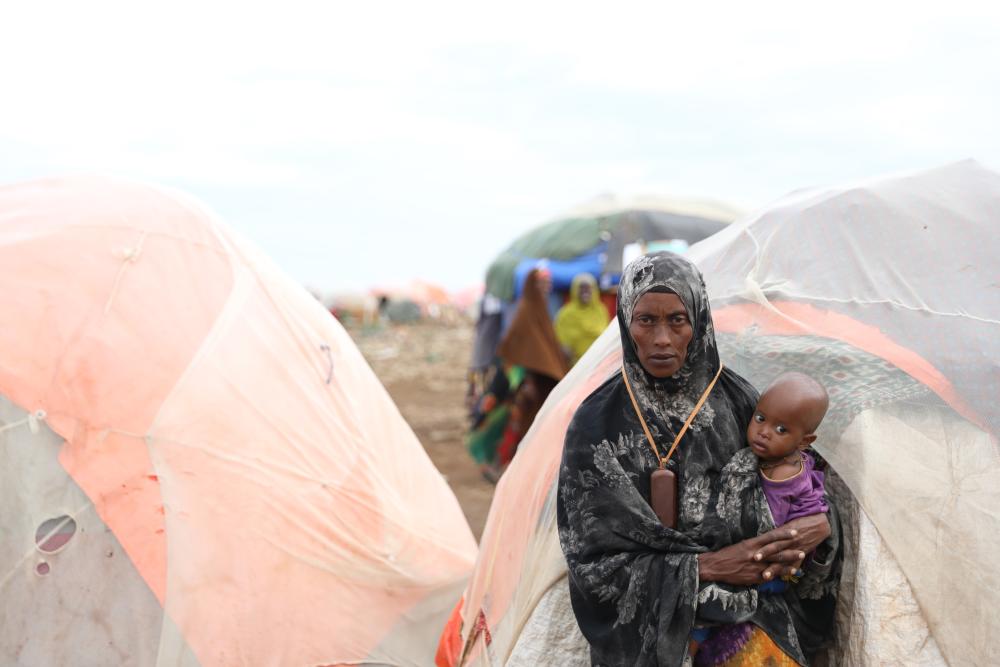 Hunger.  
Drought.  
Conflict. 
Millions of our sisters and brothers around the world are suffering because of forces beyond their control. Your gift can change that.  
In Somalia, rising costs, decades of political instability, four consecutive failed rainy seasons and the impacts of COVID-19 have put 7 million people in need of humanitarian aid—5 million of whom are children.  
Across the Dry Corridor in Central America, farmers struggle with high temperatures, unpredictable rainfall and increasingly powerful weather events—affecting their harvests and ability to provide for their families. 
Your gift can provide immediate support and long-term solutions to our global family members experiencing these crises. It can help families access nutritious food. It can help farmers adapt to climate change. And it can help communities overcome extreme poverty.  
Thank you for making a difference for our sisters and brothers experiencing the greatest need!