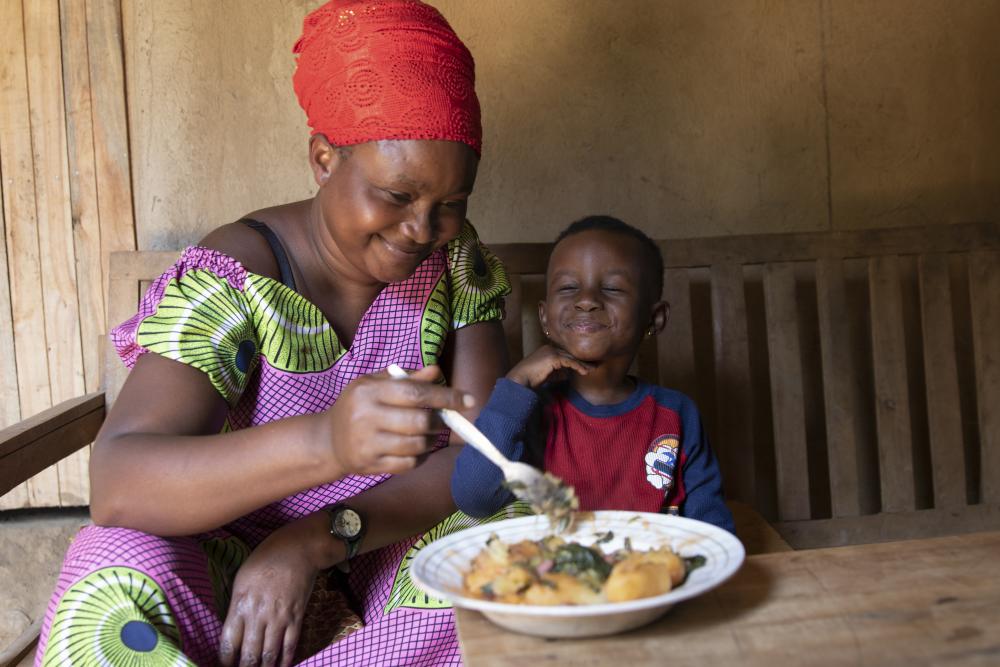 We're changing lives around the world. Together. Upholding the dignity of those on the move. Giving children nutritious food so they grow and thrive. Building up communities to be supportive, welcoming and safe places for bright futures.
You know what it means to put faith into action. We've been able to work together to address the most pressing issues of our time. But our work is far from over.
That's why we're inviting you into our campaigns. We'll continue building dignified and peaceful futures for those forced to flee their homes, and we'll work to ensure all people everywhere have access to the nutritious food they need to thrive.
Together, we'll form a movement that touches the lives of communities across the country—and changes the lives of millions around the world.
Continue to support this work.
Please make a generous gift today by filling out the secure form to make a one-time donation.