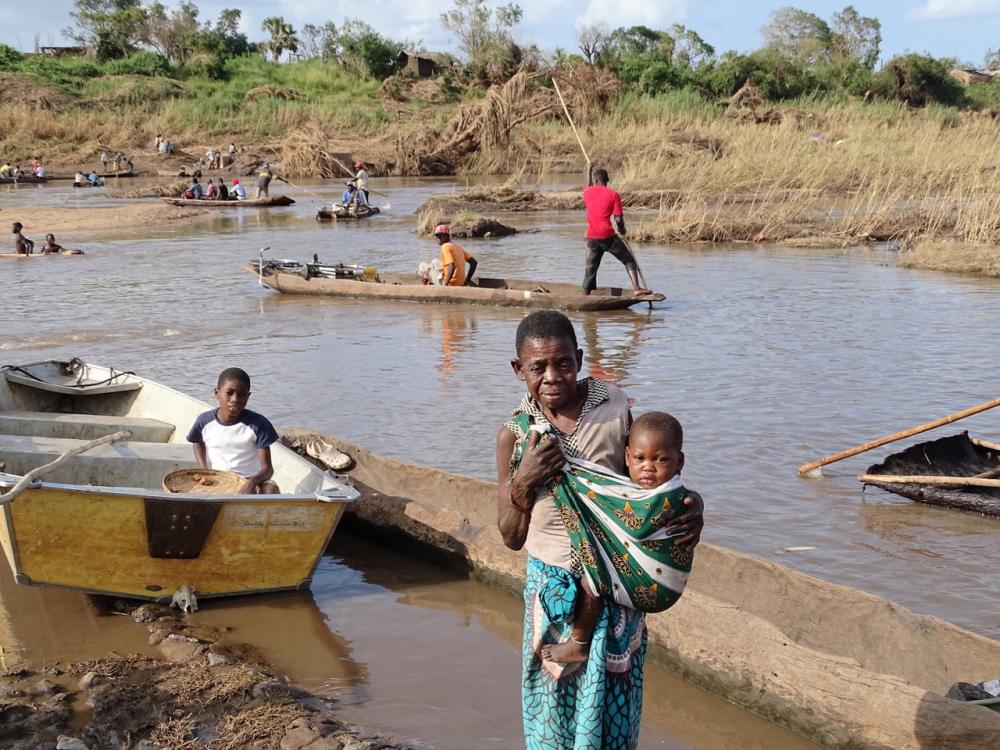 Your help brings relief to families affected by Cyclone Kenneth and Cyclone Idai in Mozambique, Malawi and Zimbabwe.
Just a little more than a month after Cyclone Idai hit Southern Africa, Cyclone Kenneth struck Northern Mozambique. Cyclone winds and flooding cut off communication and access to roads. Families are once again displaced and in need of shelter and emergency assistance.
Before Cyclone Kenneth made landfall, Catholic Relief Services—and our partner Caritas—helped families evacuate and communities protect against flying debris.
Your gift helps families affected by the recent Cyclone Kenneth receive tarps, shelter kits, mosquito nets and health supplies.
On Thursday, March 14, Cyclone Idai made landfall with sustained winds of over 100 mph. The death toll reached just over 1,000 people and many are still missing.
Stated the deadliest weather disaster of the year so far, homes and cities in the southeastern African country of Mozambique flooded due to deadly storms brought by Tropical Cyclone Idai. Even before making landfall, flooding caused by the cyclone's weather system killed 122 people.
Cyclone Idai touched down in Mozambique, causing devastation across the country, and continuing through neighboring Malawi and Zimbabwe. Now, families throughout all three countries are displaced and in need of food, water and shelter.
Your gift makes a difference today in Malawi, Mozambique and Zimbabwe.
Catholic Relief Services—along with local partners—is working quickly to provide emergency support. Donations help bring relief to families affected with critical supplies, including for food shelter, and water and hygiene.
Families affected by Cyclone Kenneth and Cyclone Idai urgently need your help. Please fill out the donation form to make a much-needed gift.
Would you like to support long-term and help communities be prepared for natural disaster like these? Give a recurring donation.
Photo by Caroline Brennan/CRS