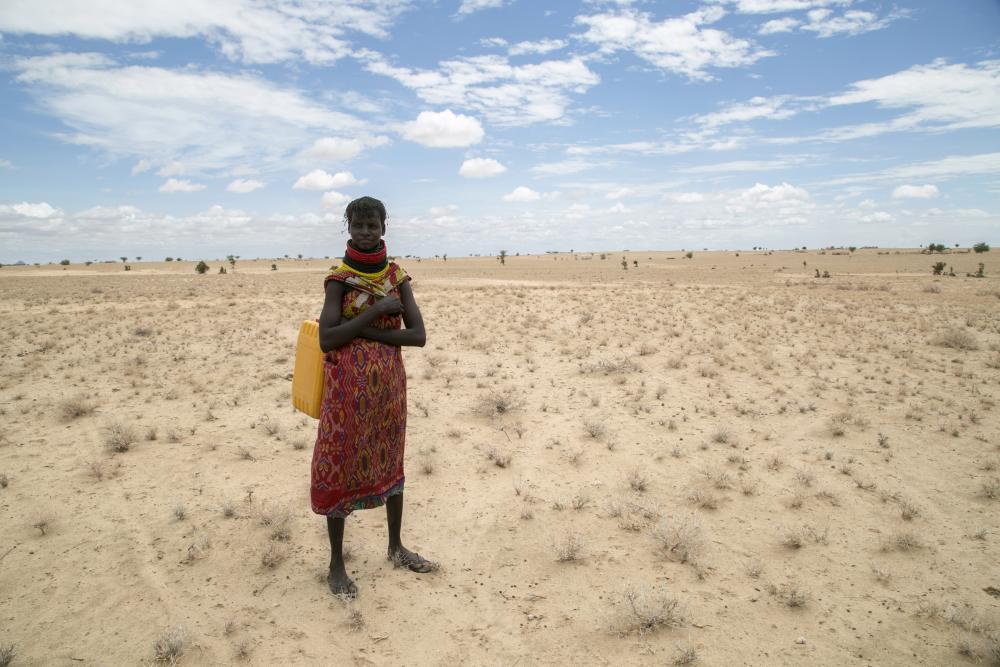 Families across East Africa at risk of starvation.
Conflict and prolonged drought aggravated by unpredictable and severe weather have left millions of families in dire need of food, water and basic relief.
Consecutive years of poor rains and poor harvests have decimated crops across the region and exhausted people's ability to cope in Ethiopia, South Sudan, Somalia and Kenya.
After 3 years of drought in Kenya, heavy rains last year caused flooding and mudslides, destroying homes, livestock and recently planted crops. With wells contaminated, many children—already malnourished—were in danger of cholera and malaria. Now—a new danger—insect infestations are also contributing to crop destruction. Nearly 250,000 people have been displaced across the country and face drought once again.
In Somalia, the ongoing drought has only worsened, with water sources now dry. Humanitarian experts say, without relief for communities, the situation could turn into a catastrophe endangering hundreds of thousands of lives.
South Sudan's crisis has been caused by both conflict and drought, and famine has remained a persistent threat with more than half the population facing hunger in the coming year.
CRS is responding across the region with comprehensive assistance, including food and water.
Meanwhile, Uganda is hosting more than 1 million South Sudanese refugees who have fled the violence between their government and opposition forces. Most refugees are women and children, and need essential shelter, clean water and education.
CRS is responding in the massive Bidi Bidi refugee settlement, one of the largest in the world, with comprehensive support for nearly 100,000 refugees. CRS has also built five schools—with several more in construction—for children of both the refugee and host community population.
When you give, you help provide agricultural seeds and tools, livestock support, clean water and hygiene kits, and critical living supplies, through cash grants, for the most vulnerable people.
Your help is urgently needed. Your gift to our Africa Crisis Emergency Fund provides emergency assistance to the families of Kenya, Somalia, South Sudan, Ethiopia and Uganda as quickly as possible.
Thank you for your vital support at this crucial time.
Photo by Nancy McNally/CRS