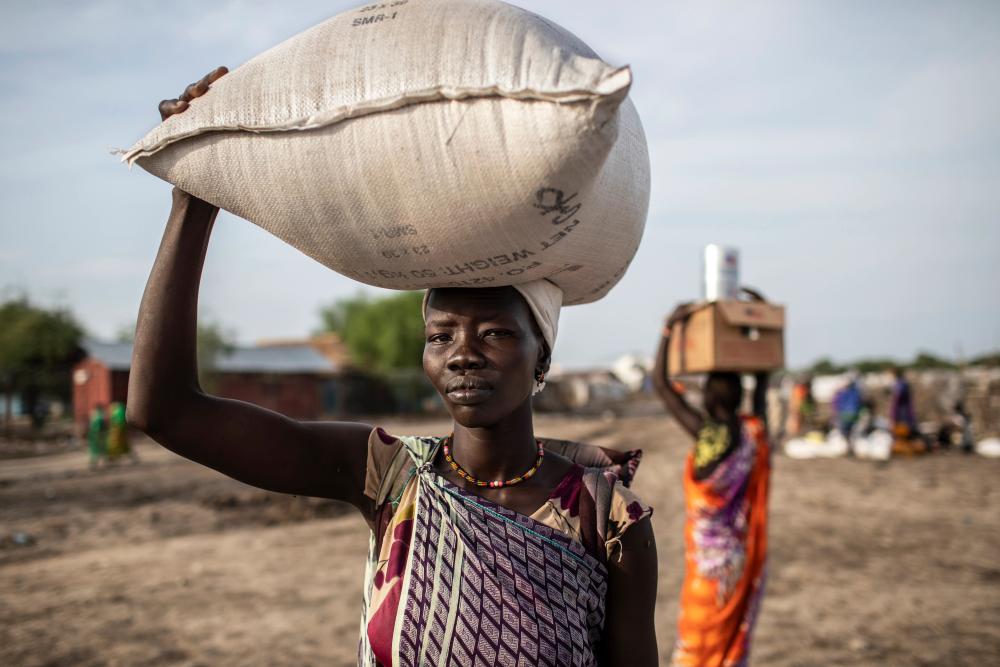 Families across East Africa face drought and hunger.
Across East Africa, drought, flooding and diminishing crops have compounded a crisis that millions of vulnerable people are facing. Across all three countries, malnutrition rates among children are soaring as food, water and incomes diminish.
In South Sudan, about 1.8 million children, and pregnant and nursing mothers are acutely malnourished. At the same time, three years of severe flooding—coupled with overflow from the River Nile and its tributaries—has submerged homes and settlements. Many families have been displaced after losing their homes, food, land, assets and livelihoods. It is predicted that 33,000 people may face catastrophic hunger levels in the coming months.
In Kenya, more than 500,000 young children are suffering from acute malnutrition. Ongoing drought has led to migration and a devastating depletion in pasture and water for livestock.
In Somalia, drought, locust invasions and the socioeconomic impacts of COVID-19 have led to massive displacement and heightened conflict around land tenure and resources. Communities are experiencing extreme water shortages, and nearly 3 million people have been displaced.
CRS is responding across the region with comprehensive assistance, meeting needs, including health and nutrition services, and support for safe water, sanitation and hygiene.
When you give, you provide food for malnourished children and displaced families who have lost everything. Your gift also gives clean water and health and hygiene supplies to the most vulnerable people suffering from drought and hunger.
Thank you for your vital support at this critical time.