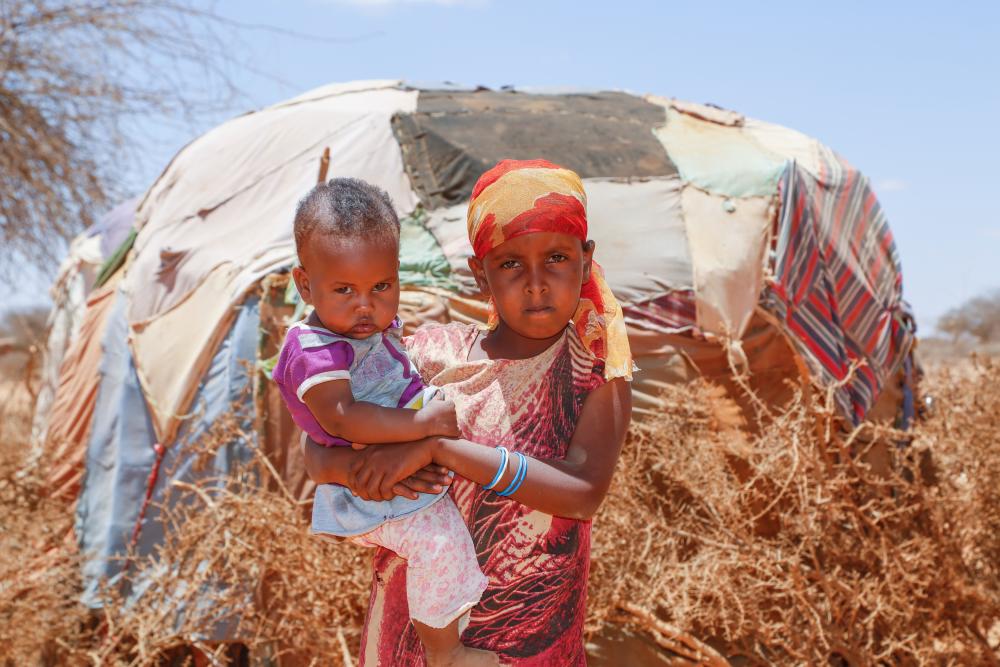 More than 20 million people in Africa are facing the threat of famine and starvation.
Violence, insecurity and prolonged drought aggravated by climate change have left more than 20 million people across several countries facing famine and starvation. Consecutive years of poor rains and poor harvests have decimated crops across South Sudan, Somalia, Kenya and Uganda. And many people are going hungry after being displaced by Boko Haram.
Some 260,000 Somalis died in 2010 and 2011 because of a drought-induced famine. And the current drought has become much worse. Water sources are dry and communities say they've never seen anything like it. Humanitarian experts say the situation could turn into a catastrophe endangering hundreds of thousands of lives—again.
CRS is responding with emergency food aid, water and cash grants for the most vulnerable people, including those who have been displaced from their homes.
With the unprecedented number of families fleeing to refugee camps, the need for building additional schools has become urgent. The BidiBidi settlement in Uganda is now the largest refugee camp in the world. School-age children make up more than half the population. CRS is planning to build multiple schools to ensure these children have a safe and quality learning environment.
Your help is urgently needed. Your gift to our Africa Hunger Crisis Emergency Fund provides emergency assistance to the families of Somalia, Kenya, South Sudan and Uganda as quickly as possible. Thank you for your vital support at this crucial time.