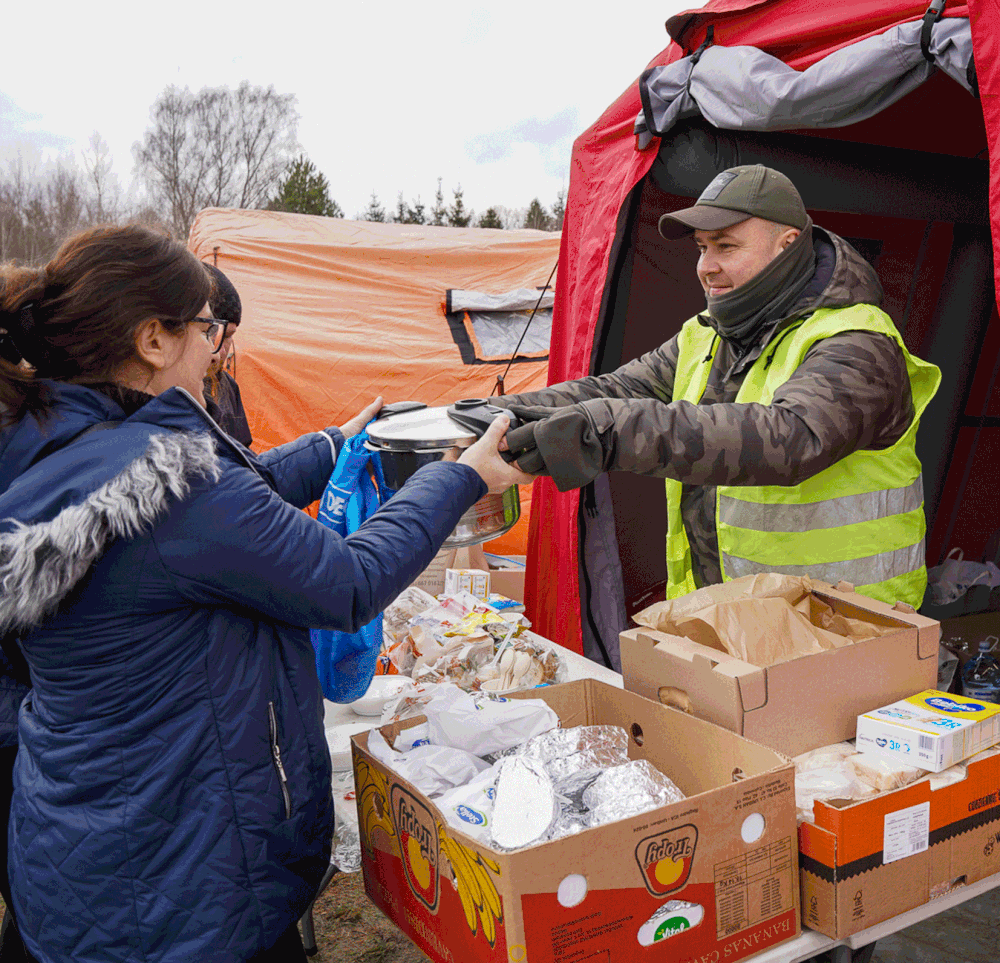 When you donate to Catholic Relief Services, you help us respond to emergencies and natural disasters—like the recent earthquakes in Turkey and Syria.
Families are struggling to meet their food needs due to the effects of conflict, displacement, climate change, COVID-19 and rising costs. Vulnerable populations from ongoing conflict in Syria, Yemen and Afghanistan are still in need. Your gifts allow us to immediately and efficiently respond to the needs of refugees—those facing health crises like COVID-19 and the hunger crisis, exacerbated by the war in Ukraine.
Your gifts allow us to immediately and efficiently respond to refugee needs in Bangladesh, earthquakes in Turkey and Syria, typhoons in the Philippines, the war in Ukraine and many other disasters outside of the United States. You provide support to so many in need, including those affected by disasters and ongoing conflicts and hardships.
CRS and our partners are on the ground in more than 100 countries. We support our most vulnerable brothers and sisters around the world with food, shelter, clean water and medical care—before, during and long after the emergency fades from the spotlight.
For more than 75 years, Catholic Relief Services has been responding immediately when emergencies occur—sometimes before they are reported by the media—thanks to you.
Please donate to disaster relief and make a generous unrestricted gift today. Click here to make a monthly donation or fill out the secure form to make a one-time donation.