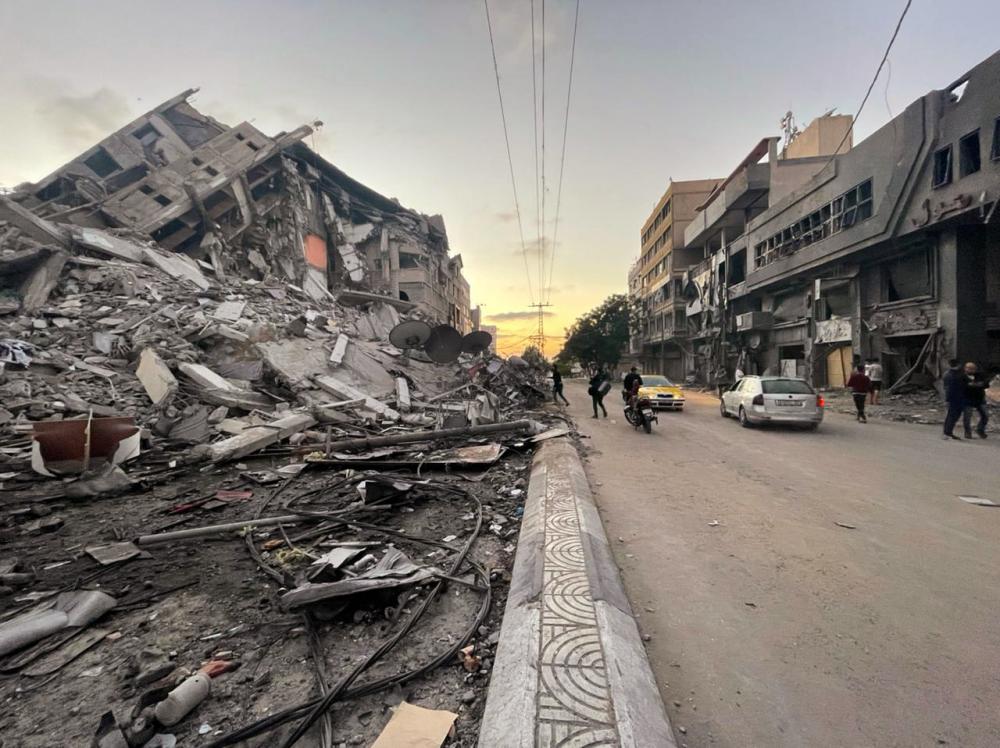 The intense violence engulfing the Holy Land has affected families on all sides, but by far the greatest suffering is in Gaza, where the overwhelming destruction has already left many thousands homeless in one of the poorest and most crowded corners of the world; and a place where people are uniquely unable to flee to safety.
The Gaza Strip is home to an estimated 2 million people. Decades of intermittent armed conflict coupled with a comprehensive blockade have had a lasting and profound impact on the people of Gaza and have inhibited lasting recovery. COVID‑19 exacerbated an already fragile economy, and the result is a multidimensional humanitarian crisis across Gaza.
After a period of relative calm, conflict in May 2021 and August 2022, plunged Gaza back into instability, with hundreds of people killed and an estimated 58,000 homes damaged or destroyed. Since 2014, most Gazans have had their homes destroyed or damaged. The psychological impact of decades of conflict has been unrelenting.
Since 2014, CRS has provided a comprehensive package of assistance to conflict‑affected families in Gaza that includes food and essential living supplies, shelter, counseling and other support.
CRS is committed to assisting Gazan families at this time of dire need, prioritizing safe, dignified shelter as well as food and living supplies, including cash assistance to access these; building critical life skills among adolescents; and strengthening support for caregivers.
Your gift will help CRS provide vital emergency relief and support for long-term stability to families in greatest need. Fill out the form to donate to Gaza. Thank you for your generous support.