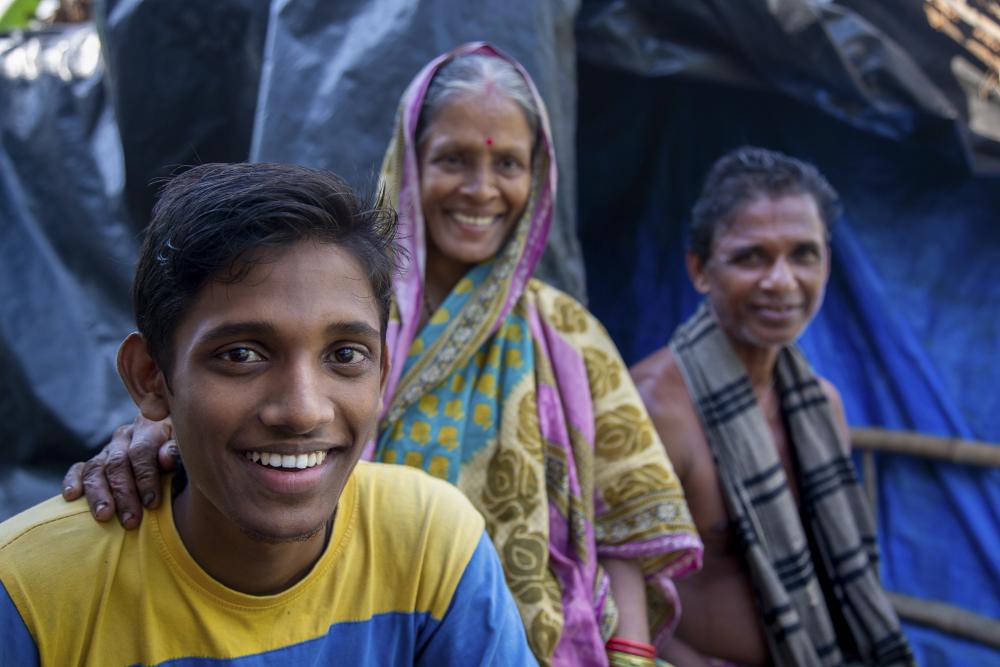 Lent is a season of reflection and sacrifice.
Krushna and his family did not live in a safe house when Cyclone Fani hit India. Their mud and thatch home was completely destroyed.
Your gifts provide shelter in emergencies. And helps prepare communities before disasters happen. When Krushna was 15 years old, he was trained in emergency response. Even as his home was gone, he helped people evacuate and provided basic first aid for his family and neighbors.
Your gift helps families like Krushna's who—when Cyclone Fani hit their area, they were ready.
Today, you can make a difference for families, refugees, children and so many others around the world. Your Lenten donation helps bring health and life to families around the world, prepares communities when disasters strike and provides training for farmers to grow a better future.
Donate this Lent to give health care, clean water and education for so many in need.
Your generosity ensures hope and life.
For over 75 years, CRS has served the very poorest among us with compassion that leads to lasting change. But we can't do this lifesaving work without your help.
Please make a generous Easter gift today. Simply fill out the secure form below to make a one-time donation.
Photo by Jennifer Hardy/CRS