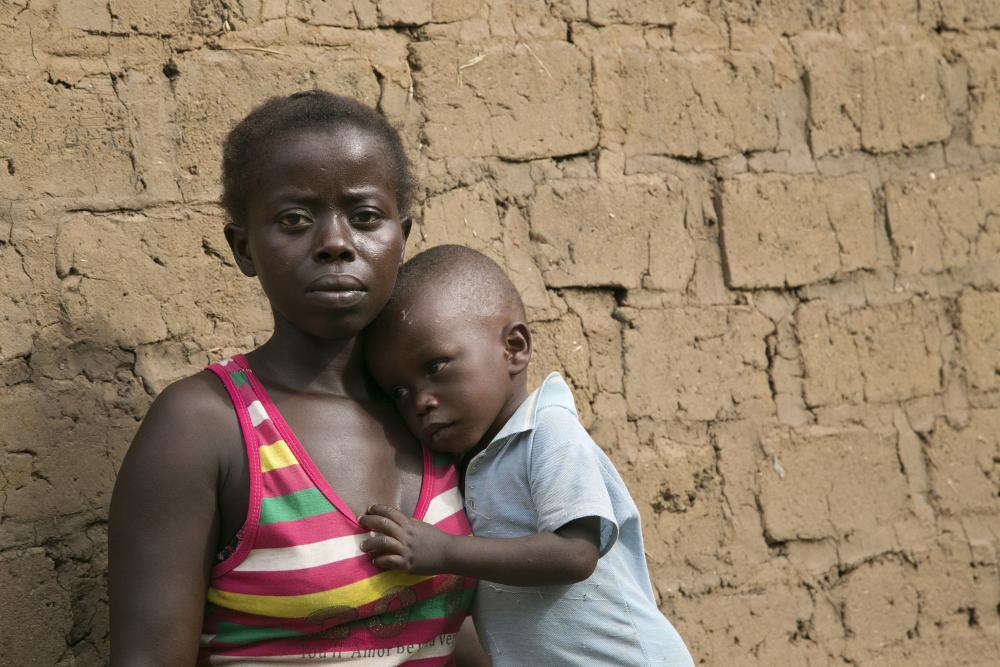 Families across the Central African Republic have endured a decade of devastating conflict.
Thousands of people have lost their lives to violence and hundreds of thousands have been displaced. Food insecurity is becoming more dire with many farmers unable to access their fields.
Across the country, families have urgent needs for food, clean water, hygiene materials, living supplies, measures for safety, and food. People are sleeping in cramped conditions, frequently in open air conditions, sometimes among thousands of strangers. Women and girls who have been displaced are extremely vulnerable to sexual violence and rape.
CRS, which has had a presence in CAR since 1999, works with local Church partners across the country and continues to expand and adapt programming to meet people's changing needs in the fluid environment.
Together, comprehensive efforts ensure families have immediate relief through food, household goods and water and sanitation.
Your gift helps provide families urgent relief, safe shelter, clean water and food assistance.
Please donate to peace in Africa and help the families in Central African Republic find safe refuge in this time of crisis, have the comfort of food and water, and support to hopefully rebuild their lives, find peace and healing. Fill out the secure form to make a one-time donation.