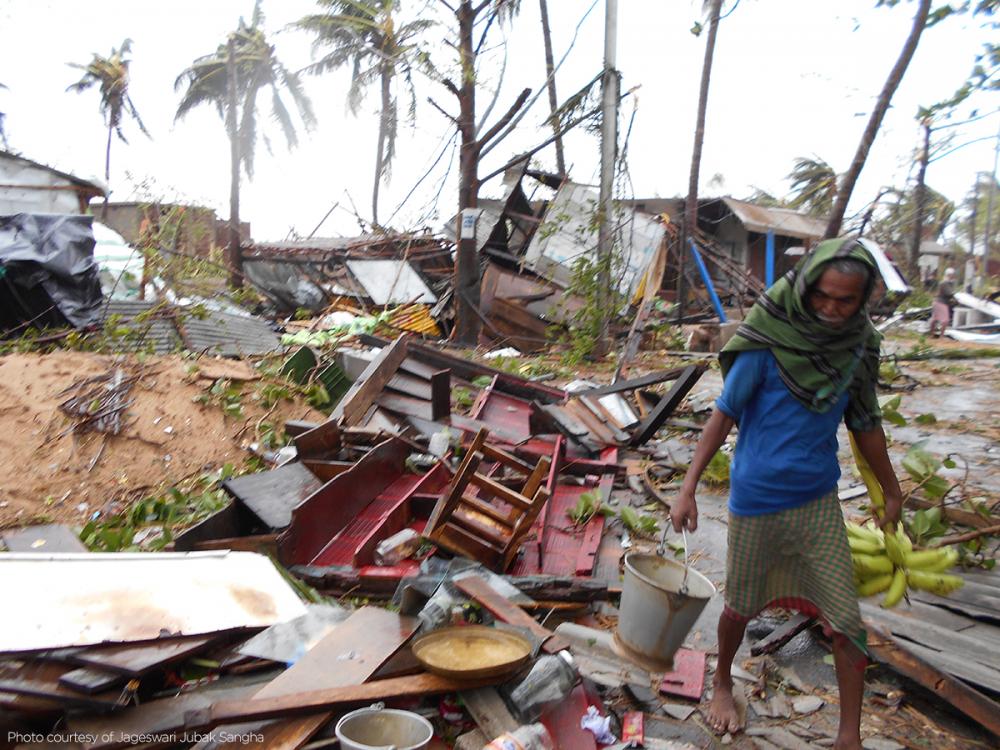 Cyclone Fani—the worst cyclone to hit India—slammed into Eastern India's coast on Friday, May 3, before traveling towards Bangladesh.
As Cyclone Fani headed towards Eastern India and Bangladesh with sustained winds of 125 miles per hour, authorities evacuated over a million people ahead of time to prevent potential injury or loss of life.
More than 1.5 million people are displaced and in need of shelter, clean water and food. The cyclone destroyed land and crops, causing significant loss of families' livelihoods.
Rohingya refugees—already displaced and living in massive settlements in Bangladesh—braced for the cyclone and the potential impacts of severe rains and flooding.
Your donation will make help immediately available to families affected by Cyclone Fani.
Catholic Relief Services—along with local partners—is working quickly to assess affected areas. Access is challenging with blocked roads, communication lines down and electricity disrupted.
When you give, you help make available urgent relief to families affected with critical supplies, including for shelter and mosquito nets.
Families affected by Cyclone Fani need your help to be safe from the storms and have relief in its aftermath. Please fill out the donation form to make a much-needed gift.
Would you like to support long-term and help communities be prepared for natural disaster like these? Give a recurring donation.
Photo courtesy of Jageswari Jubak Sangha.