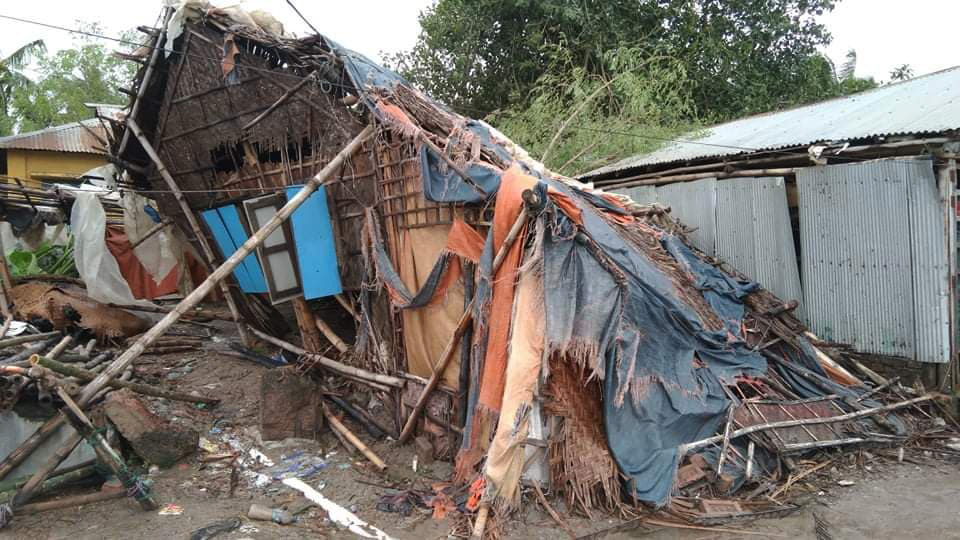 Residents of Bangladesh readied themselves as Cyclone Bulbul barreled towards land at 70 miles per hour, making landfall early Saturday evening.
Nearly half a million people have evacuated with the help of authorities and volunteers. Catholic Relief Services—along with local partners—is working quickly to assess immediate needs as they arise.
Rohingya refugees remain especially vulnerable in the refugee camps. High winds and heavy rainfall can escalate their vulnerability due to their fragile living conditions.
Your gift helps bring immediate response to affected families. You provide emergency shelter, clean water and hygiene kits.
Expected heavy rains and flooding as the cyclone passes puts everyone at high risk. Your donations provide emergency response today and help rebuild tomorrow.
Families affected by Cyclone Bulbul—especially the Rohingya refugees—urgently need your help today. Donate today help your brothers and sisters with your gift.
Photo courtesy of Caritas Bangladesh