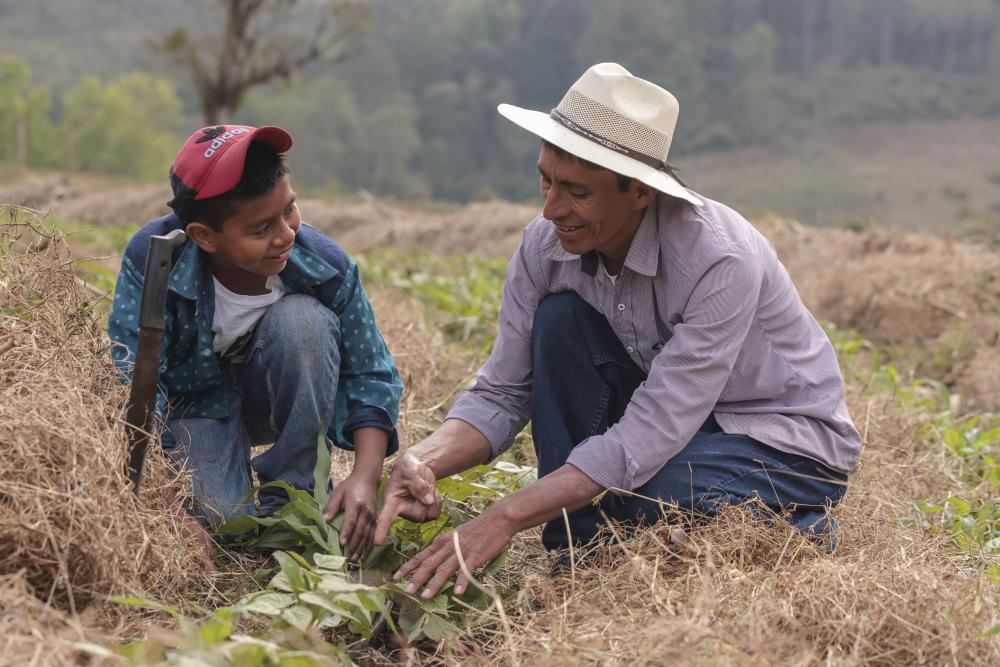 Honor World Refugee Day and make double the impact for our global family. Your gift can help people who are displaced, and it can help prevent others from being forced to leave their homes. 
Many refugees and other displaced people live on the frontline of the climate emergency, making them even more vulnerable to hunger, homelessness and other life-threatening issues. Climate change is also becoming one of the biggest drivers of global displacement and migration, causing millions of people to flee their homes each year. 
Your gift provides immediate assistance like food, shelter, clean water and medical care to our displaced sisters and brothers who are most vulnerable to the impact of climate change. 
Your gift also helps communities become more resilient so they can survive and thrive in the face of climate change. Your generosity helps farmers learn innovative agricultural practices so their crops can withstand drought. It enables communities to overcome the impact from natural disasters. It helps families protect their homes and livelihoods so their children can have bright futures. 
Please make a generous gift today and fill out the secure form to make a one-time donation.