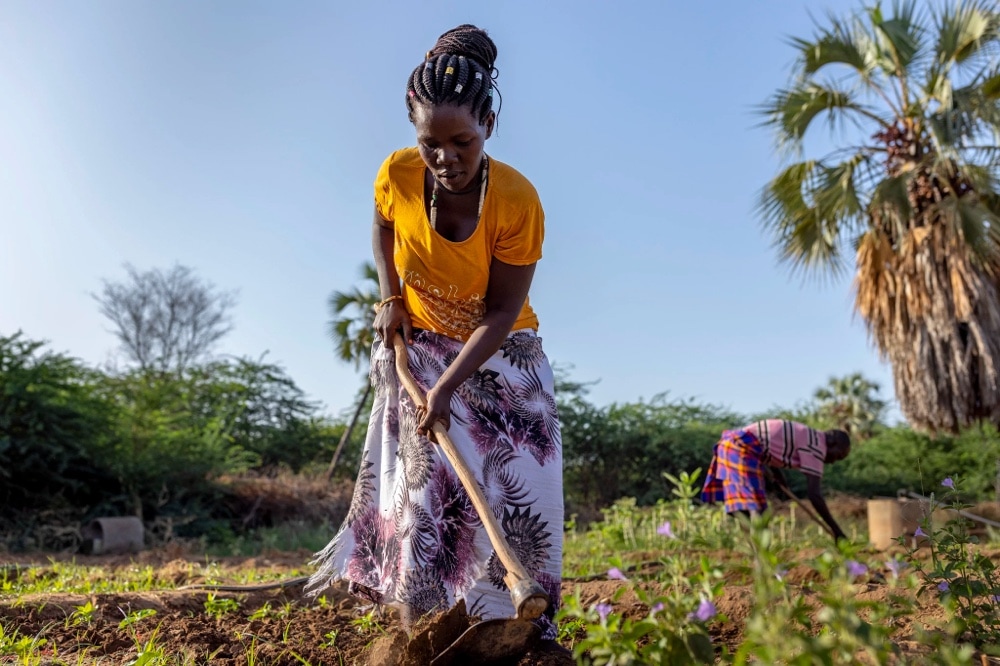 Happy Easter! We hope your Lenten journey with CRS Rice Bowl helped you grow closer to God and our global family through prayer, stories of encounter, fasting and more.
Now join Catholics across the United States in sharing the joy and hope of Easter with communities in more than 100 countries through a lifechanging gift.
Your donation will ensure farmers like Rony can earn a livelihood in the face of chronic drought. It will help children like Loraine receive proper nutrition and education. It will help parents like Rebecca and Lotiang provide for their families.
To donate by phone:
1-877-435-7277
To donate by mail:
Catholic Relief Services
CRS Rice Bowl
PO Box 5200
Harlan, IA 51593-0700
The gifts described are symbolic and represent the good your donation will do for people in the countries where we serve.