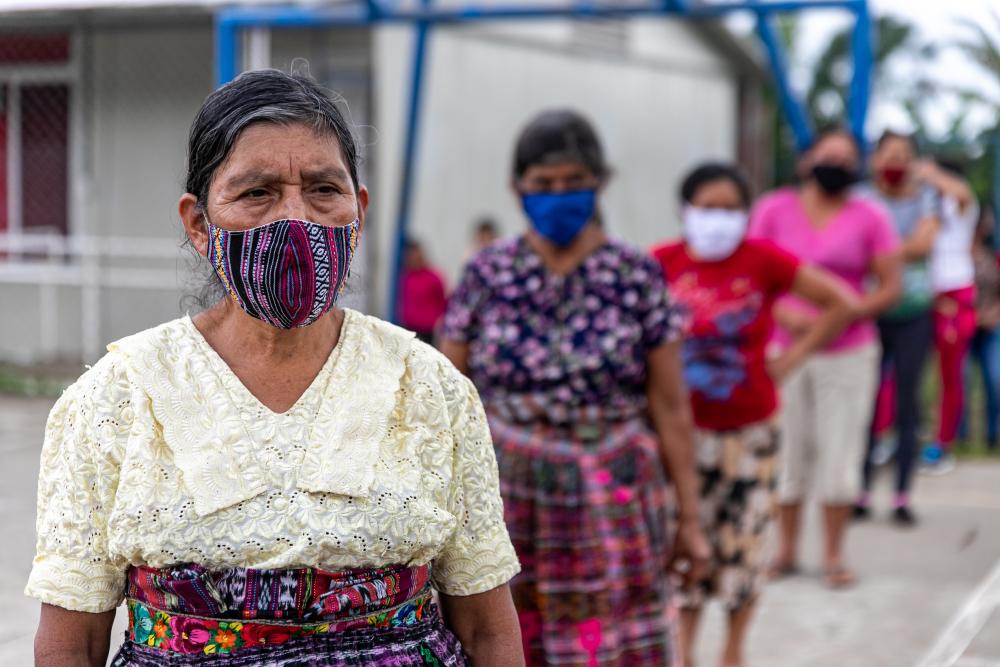 Right now, families—afraid for their lives and destitute—are fleeing their home countries.
Extremely vulnerable families in Honduras, El Salvador and Guatemala are facing the compounding impact of multiple crises. COVID-19 has devastated lives and livelihoods. Hurricanes Eta and Iota in November left many families not only without livelihoods but also without homes and belongings. Drought has led to crop failure and hunger. And gang violence and drug cartels has left many young people and their parents living in constant fear.
In mid-January, up to 4,500 people arrived in Guatemala in hopes to find safe refuge. Immediate relief is needed to provide food, water, hygiene supplies and basic medicines for people along the migration route. 
CRS's partner in Guatemala has provided food to 850 migrants so far, and is supporting the distribution of masks and hygiene supplies to our Catholic partners in Guatemala City and Tecún Uman. The offices of CRS Guatemala and Mexico have been monitoring the situation with partners in the network of shelters in Guatemala and southern Mexico.
When you donate to Central American refugees, you help families—many with children—who are facing unimaginable hardship and multiple emergencies at once.
Your gift helps provide urgent food and shelter, protect kids against trafficking, keeps children in school and helps youth stay out of gangs in some of the toughest neighborhoods and addresses the root causes of flight.
Your support also helps provide counseling, shelter and basic supplies to children and families who are being returned to their home countries.
Your prayers and support are urgently needed. Please give generously and donate to the migration crisis and help families in Central America.