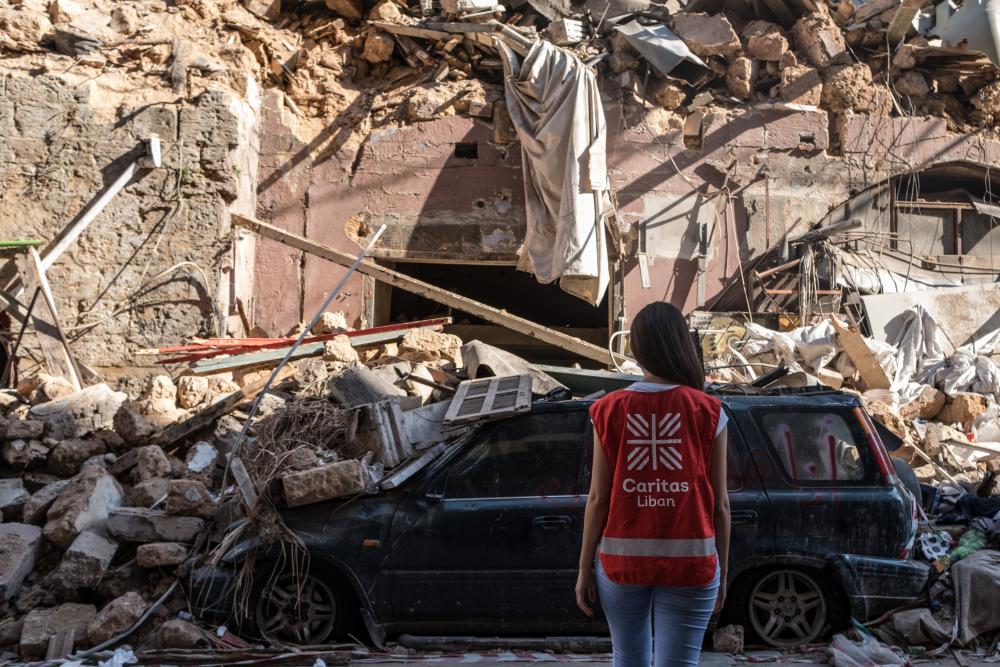 Explosion in Beirut, thousands injured–but you can help!
Hosting over 1 million Syrian refugees while battling the COVID-19 pandemic, Lebanon is already suffering from an economic and a healthcare crisis.
On August 4, a massive explosion rocked the city, injuring more than 5,000 and killing more than 200. Officials are still evacuating residents, while trying to grasp the cost in human life and misery.
Along with Caritas Lebanon, CRS is distributing emergency supplies, clearing rubble, and preparing medical and mental health teams for dispatch.
When you give, you provide critical and immediate relief to the most vulnerable—hot meals, safe shelter, medication, hygiene kits and clean water.
Your gift also helps ensure that mobile medical units and trauma support are available for those who need it most.
Your prayers and support are urgently needed. Please give generously and donate to help families affected by the explosion in Beirut.
Photo by Stefanie Glinski for CRS