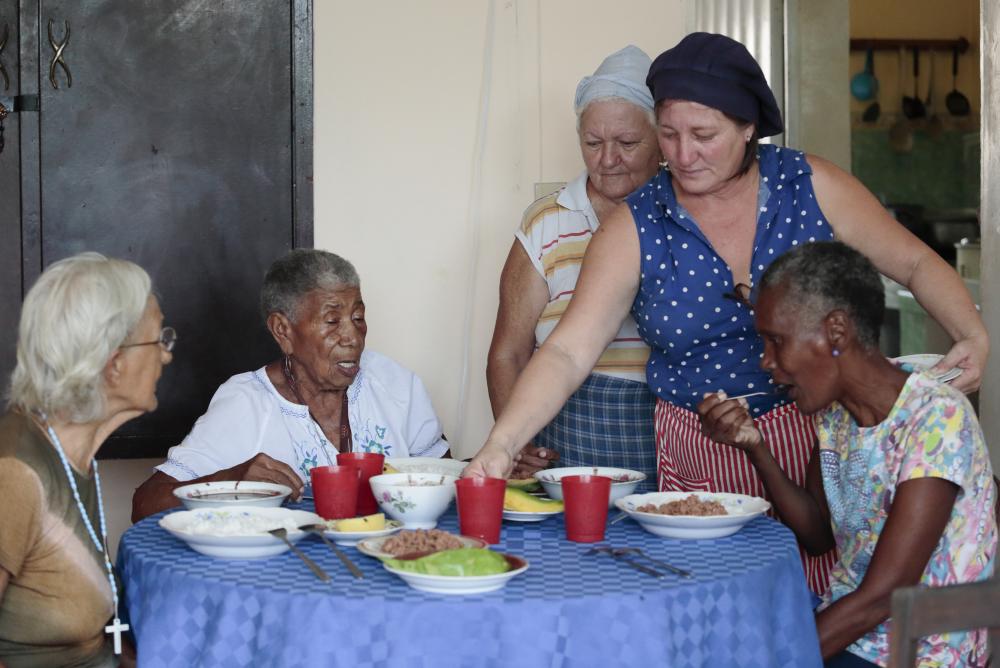 During the month of July, thousands of Cubans have taken to the streets to protest the deterioration of the economic and social situation in Cuba.
We need your help now!
There is a lack of supplies and medicines in healthcare facilities and pharmacies. On top of this, Cuba is experiencing an increase in COVID-19 cases since June with more than 6,400 cases a day.
Please help vulnerable families in Cuba by donating.
CRS is already supporting the emergency food and hygiene needs of thousands of elder on the island. As the number of COVID-19 cases increases, it will be necessary to provide similar assistance to a growing number of vulnerable households, including people suffering from COVID-19 who isolate themselves in their homes. CRS and its partners are also making every effort to deliver critical medical supplies and PPE for healthcare workers and medical facilities.
When you give, you provide immediate assistance to your Cuban brothers and sisters facing this new situation. You provide medical supplies, hygiene items and immediate food aid to these vulnerable people.
Your prayers and support will make a big difference. Give a vital gift today!