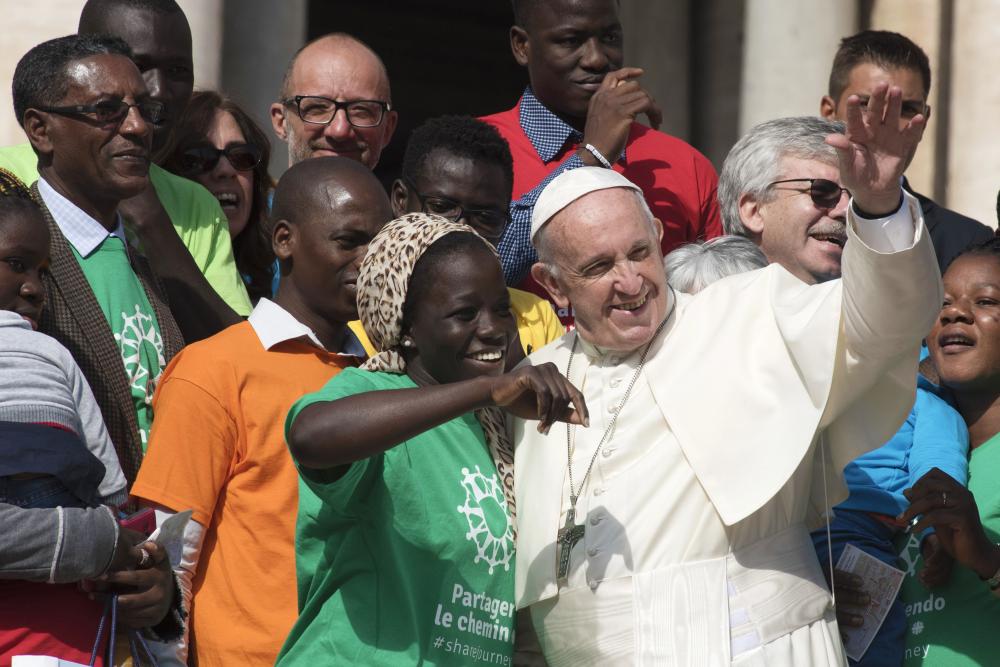 "Faith becomes tangible when it finds its expression in love and especially, in the service of our brothers and sisters in difficulty." -Pope Francis
Right now, Congress is deliberating about Dreamers and our national budget. Your members of Congress need to hear you support families and those most vulnerable in the United States and around the world.
Dreamers, many of whom have lived in the U.S. their entire lives, need a permanent legislative solution. 
We must also provide support for migrants, refugees, internally displaced persons and asylum seekers overseas by funding poverty-reducing and life-saving foreign aid. Funding programs that address the root causes of migration, inequality and the lack of access to basic needs can help prevent future conflict and forced displacement, while promoting human dignity and building thriving and stable communities.  
Now is an important time to raise your voice in support of those most vulnerable around the world. Lift your voice in support of refugees and migrants today!