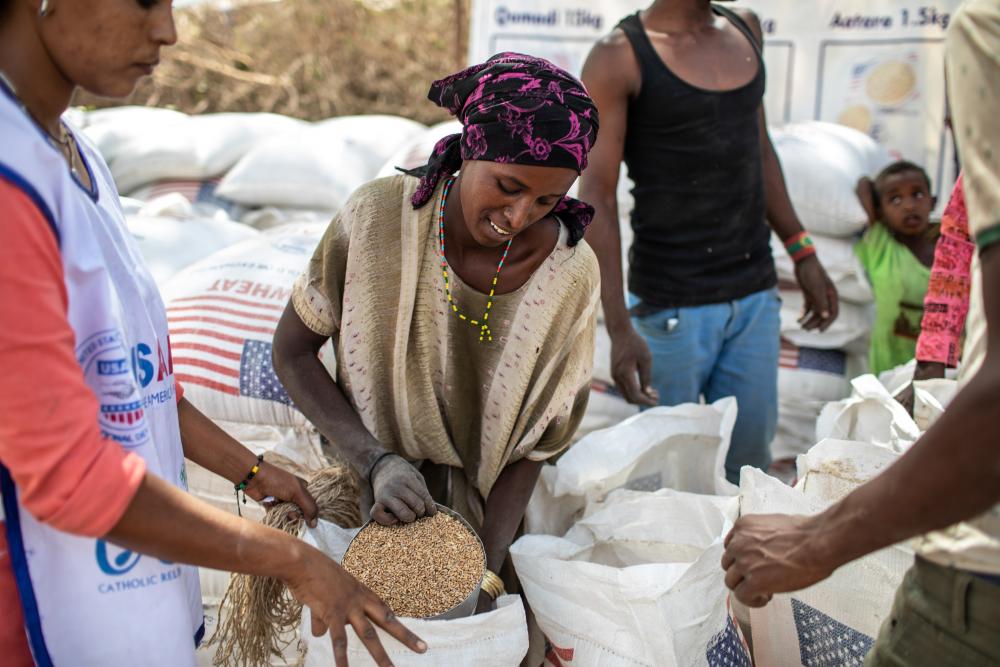 It's the voices around the U.S., like yours, that help ensure Congress continues critical international programming to eliminate global hunger. 
In March the House began their negotiations on key bills that make up our federal budget. Now, it's time to turn our attention to the Senate, who have started their work to negotiate funding levels for key bills that fund life-saving foreign aid. That means it's the perfect time to take action in support of our brothers and sisters experiencing hunger around the world.
Send your legislators an email today and urge them to oppose cuts to poverty-focused foreign aid as negotiations continue about the FY20 budget. 
Your voice will help millions of people who are hungry and malnourished worldwide by protecting programs that prevent and end hunger. 
**Reminder: Be sure to personalize your message before pressing "submit" so that your message is more impactful!