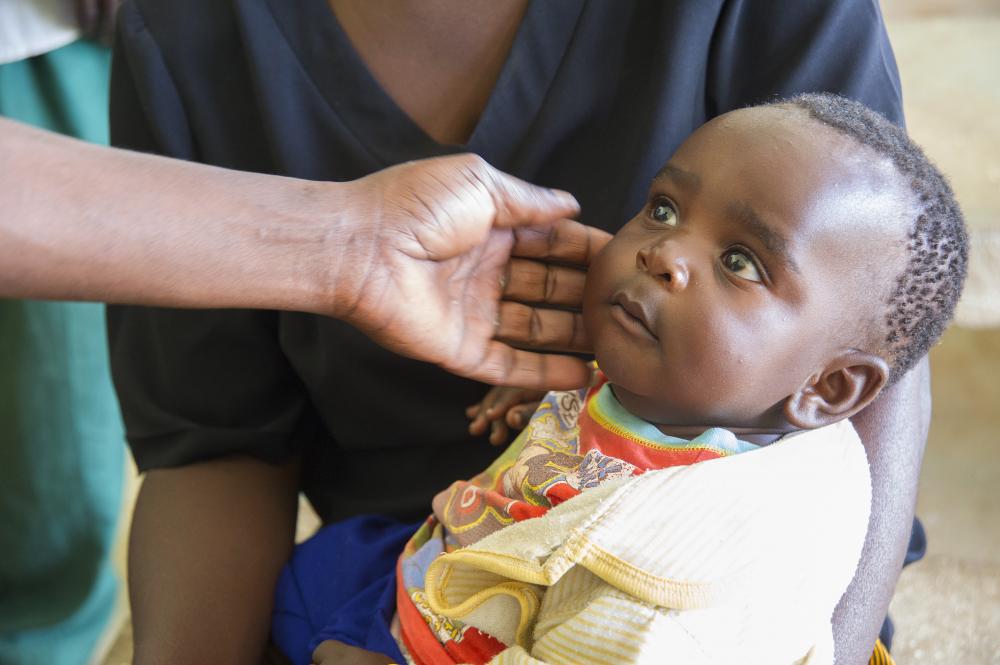 1% does a world of good.
The Administration has proposed steep cuts—as much as 31%—to foreign aid. This aid is only 1% of our nation's budget, yet it does a world of good. It pays for childhood vaccines, clean water access, food and shelter for refugees, and skilled response to disasters in some of the world's poorest countries. The proposed cuts would be devastating to our vulnerable brothers and sisters around the world. At a time when 65 million people are displaced, famine is declared in South Sudan and three other countries are on the brink, foreign aid is needed more than ever.
It's 1% that works.
Foreign aid is a small part of the federal budget that pays big dividends. It currently provides nearly 11.5 million people in impoverished countries with lifesaving HIV treatment. During the Ebola outbreak in West Africa, this aid helped millions and prevented the deadly virus from spreading further. And it helps keep America safe by addressing the poverty and chaos that are the breeding grounds for terrorism.
You can amplify the voices of the poor.
As Catholics, we are called to protect the life and dignity of those most in need. Helping poor and marginalized people reflects our Catholic and American values. Morally, it's the right thing to do. We must speak out and shape our government's responses to foster the common good of all.