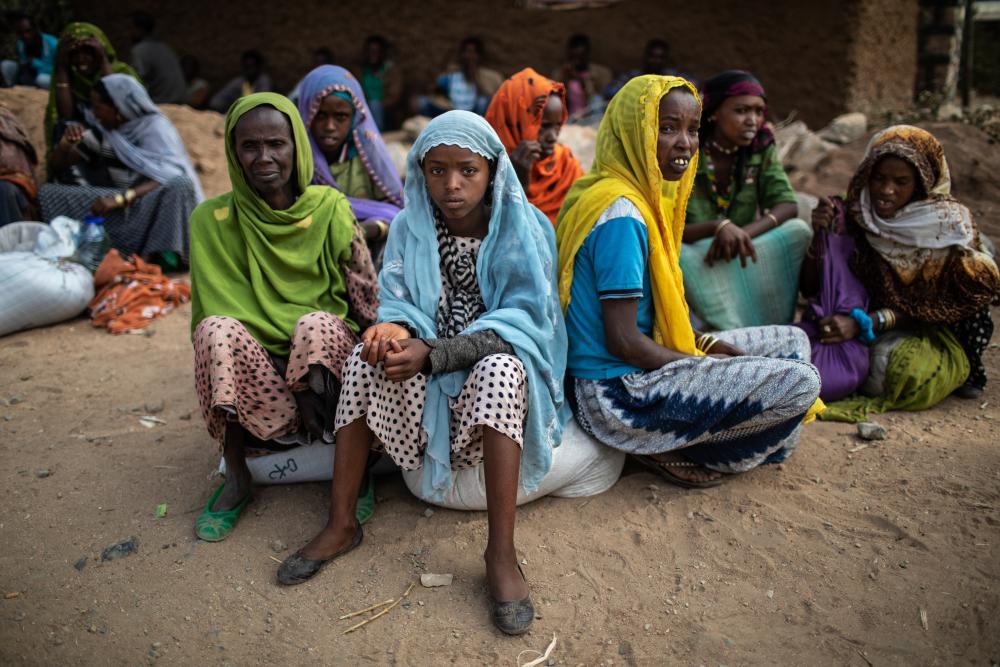 This World Day of Migrants and Refugees, lift your voice to ensure our displaced sisters and brothers can access enough nutritious food at a time of unprecedented levels of hunger and malnutrition.
The global food crisis is putting more than 300 million people at risk of acute food insecurity. Families are struggling to meet their food needs due to conflict, displacement, climate change, COVID-19 and rising costs. And as people migrate in search of safety, assistance or work, they become even more vulnerable to the threat of hunger.
Across the Sahel region,

conflict and insecurity are displacing entire communities, driving food insecurity and disrupting livelihoods. An estimated 30 million people—a quarter of the region's total population—are expected to need aid this year.



In Afghanistan,

nearly half of the population faces hunger and malnutrition, and people are selling their assets and leaving their villages to seek help.





In South Sudan,

floods have destroyed farmland and livelihoods, contaminated water sources and led to mass displacement.
Foreign assistance helps meet emergency food needs and addresses the root causes of hunger. Urge your members of Congress to increase funding in the fiscal year 2023 budget for programs that help prevent and end global hunger and malnutrition! This funding is critical to prevent another food crisis like the one threatening so many of our sisters and brothers around the world.
Your voice is a critical tool to help our global family members impacted by hunger and to end hunger once and for all. Thank you for taking action!

Photo by Will Baxter/CRS