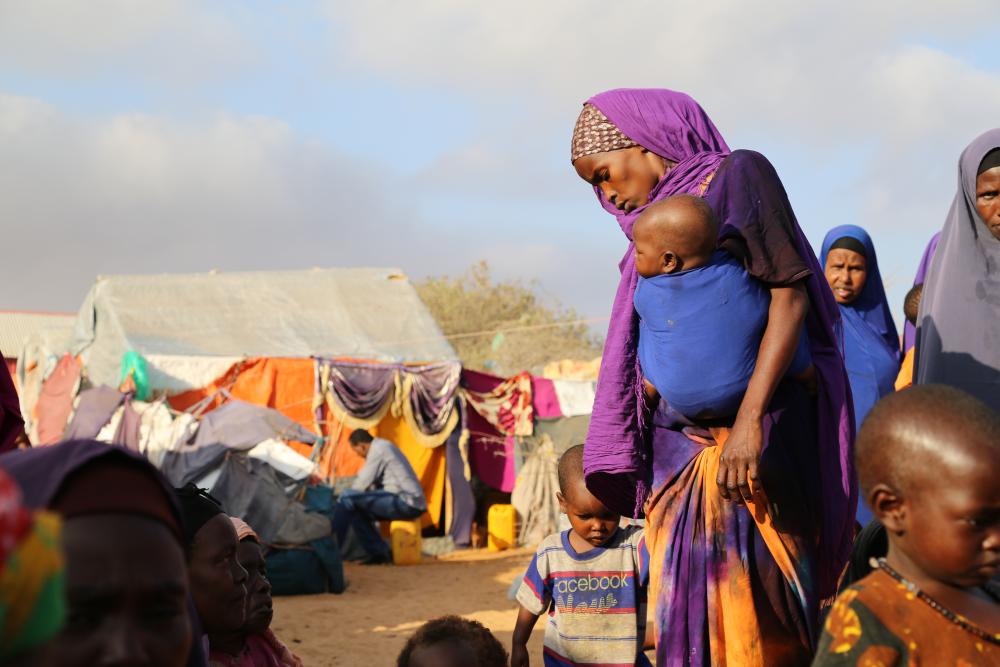 Global hunger is increasing at an alarming rate as conflict, climate change, the COVID-19 pandemic and rising costs push millions of people into poverty. 
Your voice can make a difference by helping communities around the world access lifesaving food assistance and resources to address the root causes of hunger.
Urge your members of Congress to support increases to international poverty-reducing development and humanitarian assistance in the fiscal year 2024 federal budget for programs that help prevent and end global hunger and malnutrition.

Across East Africa, millions of people are experiencing life-threatening levels of hunger due to the worst drought in 40 years, compounded by political instability and conflict, COVID-19 and soaring inflation tied to the war in Ukraine. 
International assistance funds programs that provide emergency food assistance during these crises and that support long-term solutions to prevent them from happening again.
 
As a country and a society of global solidarity, we can lead in responding to the needs of our sisters and brothers and help end hunger once and for all. 
 
Thank you for raising your voice at this critical time!