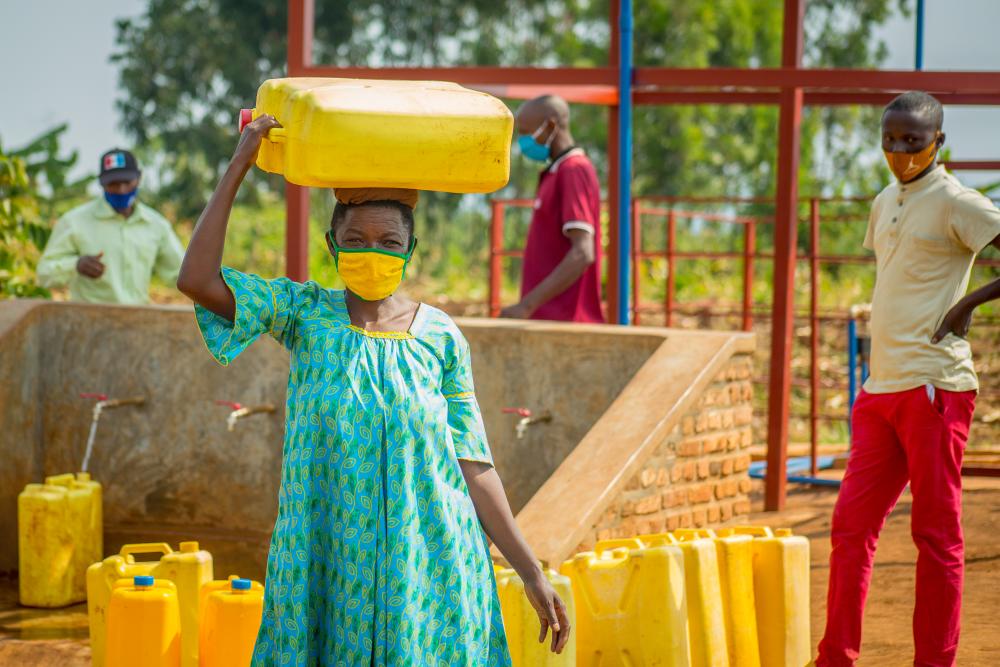 At this moment, we must come together as one human family. The Holy Father calls to us, "let us remain united. Let us make our closeness felt to those who are alone and to those who are most stricken."
It is truly a pivotal moment. This crisis demonstrates how interconnected we are and how critically important it is to assist our human family most vulnerable both in the U.S. and around the world. 
You can help lead the way.
You can help support refugees and others on the move living in crowded settlements with little access to clean water and soap, space to social distance and other basic needs.  

You can help ensure children who rely on that one school lunch can continue to be fed and that their families also receive their daily bread. 

How? We invite you to lift your voice to Congress and stand with our human family around the world. 
Why now? Congress is negotiating emergency bills to address COVID-19 right now. We must ensure Congress provides funding for international programs that reduce poverty, keep communities safe and help families survive and thrive.   

You can help make a difference to prevent the spread of this virus. Your action helps care for vulnerable populations around the world in need of lifesaving assistance. 
Advocacy tip: Personalize your message by editing the text before pressing 'submit.' You can make your message 10x more impactful!